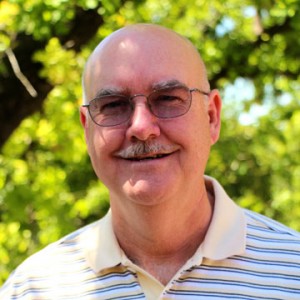 Larry Hoelscher, Chairman
Larry Hoelscher has enjoyed travelling to Uganda since 2001, participating in church planting mission trips and overseeing the operation and construction of Lulwanda Children's Home. Mr. Hoelscher, a founding board member of GICF (since 2001), has served the Foundation as Construction Committee Chairman and President. He currently serves as Managing Director and Chairman of the Board.
Mr. Hoelscher feels that GICF is special because of its purpose and due to the people who have given of themselves to make it successful. "GICF is unique in that it is powered by our volunteers' love of the purpose and vision of this organization. It is my goal that their love and trust is honored."
Mr. Hoelscher has been married to Leslie (Dee Dee) Hoelscher for 30 years. They have two sons, Jamison and Christopher, both Texas A&M Aggies. They reside in Magnolia, Texas and are members of Tomball Bible Church where Larry and Dee Dee are active members of the Missions Committee.
Professionally, Mr. Hoelscher's career has spanned 31 years in the gas pipeline industry. His current position is Regional Vice President of Engineering and Technical Services for Williams Gas Pipeline's Transco and Gulfstream systems. He serves on the Board of Directors of the Interstate Natural Gas Association of America (INGAA) Foundation.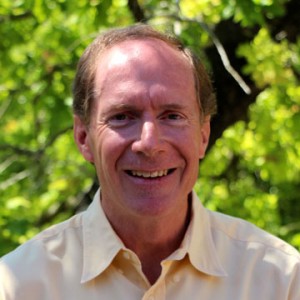 Rob Marshall, President
Rob Marshall is President of GICF USA, Inc., the operating and fundraising arm of GICF in the United States. Mr. Marshall began volunteering with GICF in 2002 and assumed the role of President in 2004.
Mr. Marshall, a native of Canada, is a degreed Professional Engineer who recently retired after 33 years in the oil industry. His work has taken him to live and work in Canada, Norway, Russia, Egypt, Italy, and the United States. He and his wife Cathy (who also spends considerable time managing GICF's Child Sponsorship program as a volunteer) consider it a privilege to serve the Lord to the benefit of the children of Uganda. They have two daughters, Sarah and Rebecca, who have visited Lulwanda several times and share their parents' love and compassion for the orphans of the world.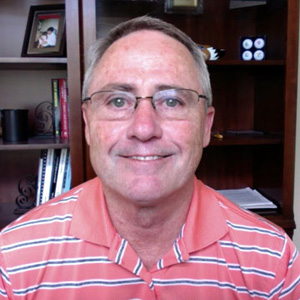 Rick Ealey, Treasurer
Rick Ealey is a native Texan with a BBA in Accounting from the University of Texas at Austin and is a Certified Public Accountant. Recently retired, Mr. Ealey's career included 37 years in the domestic and international energy industry while living in Texas, North Carolina and Maryland, where he held various management positions in Finance and Accounting. Calling Texas home, he and Carolyn, his wife of 35 years, left their last post in Maryland returning to Texas for retirement and currently reside in Katy. They have two daughters, Allison and Erin, and one grandson Keaton.
Mr. Ealey first became aware of GICF while attending Grace Community Bible Church in 2004, where he helped in establishing some of the record keeping for GICF. He joined the board in mid-2015 in the role of Treasurer. He is humbled by the prospect of serving the Lord through GICF; an organization that makes such a significant difference in the lives of the children of Uganda.
Andy Fruge, Secretary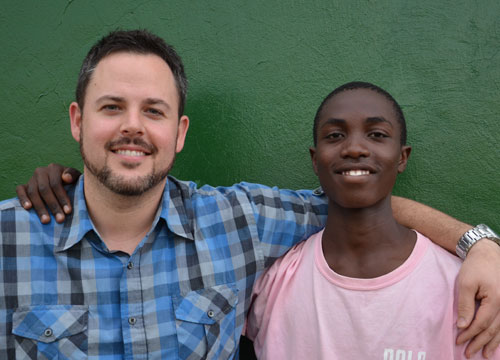 Andy has enjoyed traveling to Uganda since June 2012, where he first experienced Lulwanda as a part of a cross cultural mission trip. Since his first trip, Andy and his family have held Lulwanda close to their hearts and have grown close to the child they sponsor, Yusuf Mukasa.
Upon completion of his Bachelor of Business Administration degree at Tarleton State University in 2002, Andy worked in the auto industry until 2009, and currently works in public education. Andy has enjoyed being a teacher in special education and serving in the special needs ministry of his church. He has completed advanced training in Trust-Based Relational Intervention ® (TBRI®) for at-risk children through Texas Christian University's Institute of Child Development. Andy recently completed his Masters degree in Education and now serves as an Assistant Principal in a public school.
Andy and his wife met in college and have been married for 14 years. They have two children, Addison and Anden, who love writing and receiving letters from the children of Lulwanda, and who all look forward to visiting Lulwanda in the future. Andy joined the GICF board in January 2015, and is excited about continuing his service to the children of Uganda.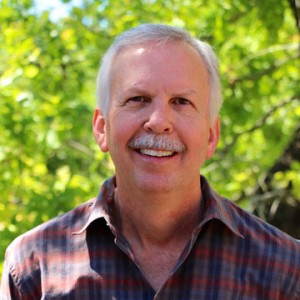 Phil Norby
Philip A. Norby was born in Van Nuys, California. Mr. Norby was a founding board member of GICF in 2001. He served as GICF's Treasurer for 11 years. Mr. Norby and his family were on a church planting team in 1999 which visited the village of Bulolelo, where the Lulwanda Children's Home was eventually built.
He and his wife continue to be involved in East Africa church planting, leading or participating on mission teams annually. They are part of Newberg Christian Fellowship in Oregon.
Mr. Norby received degrees in geology from California Lutheran University and master's degree from California State University at Northridge. He has recently retired from the energy industry after spending 35 years in various technical and managerial roles for Unocal and Chevron. He and his wife Denise spent nearly ten years in overseas' postings, having lived in Thailand, Norway, Indonesia, and Senegal. They currently live in Newberg, Oregon. They have three children, Krista, Jared, and Paul, and three grandchildren.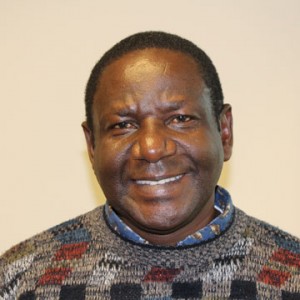 Morris Ogenga
Pastor Morris Ogenga is Bishop of the Presbyterian Bible Church of East Africa, and Senior Pastor of Mbale Presbyterian Church. He is one of the founding members of GICF. Pastor Ogenga is Chairman of the Lulwanda Children's Home (LCH) Local Management Committee. Pastor Ogenga grew up in Kenya but has long lived in Uganda. He, his wife Aidah and their family live in Mbale, Uganda.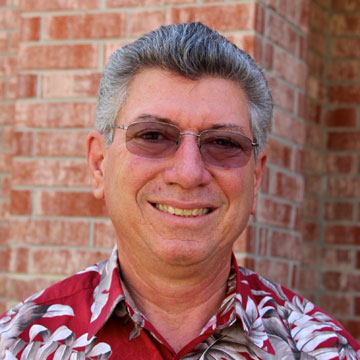 Peter Palermo
Peter Palermo and his wife Rosemary were involved from the onset of those dreams, visions and faith into what God would soon raise up on a patch of ground which we are now privileged to know as the Lulwanda Children's Home. Peter participated on that construction committee both state side and in Uganda. They been blessed by many supporters to go on many East Africa church planting missions. Being active members of Grace Community Bible Church in Richmond Texas since 1990, they have seen their four sons benefit from a great church family each with wonderful wives and of course great kids of their own. 10+ grandchildren. In 2013 Peter left the City of Houston's Public Works Dept. as Electrical Superintendent and in 2014 Rosemary left her job with the L.C.I.S.D. , Lamar High School's attendance office in Rosenberg. This year after liquidating everything in Texas they are loving life in Uganda and hope to call it home for years while having a heart to serve the growing mission of Lulwanda Children's Home.
Cheryl Moore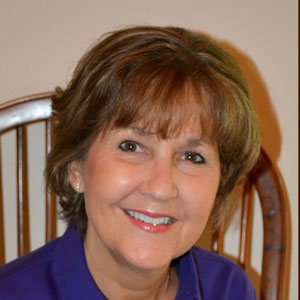 Cheryl received her BA in Economics from the College of William and Mary in Virginia in 1982 and her MBA in Marketing at the University of Texas at Austin in 1987. During her career years, she spent time as a commercial banker and in product marketing. Since moving back to Houston in 1992, Cheryl has dedicated her time to serving her family, church and community. She first became aware of the Lulwanda Children's Home through her involvement at Memorial Drive Presbyterian Church and has had the opportunity to visit Lulwanda on two mission trips, once in 2011 and then again in 2013. Cheryl has a passion and calling for Lulwanda and desires to find God's will in every situation. She looks forward to helping Grace International Children's Foundation where needed; whether with church networking, fundraising development or special projects.
Cheryl has been married to Preston for 29 years, and they have three children- Preston, Kathryn and Kristen. Two of the children have traveled to Lulwanda.