Family Style Homes – not dormitories – for the children at Lulwanda

The dormitories at Lulwanda Children's Home have been a cost-effective way to house a large number of children. But especially with the younger children, we feel that a smaller, family-sized home is a much better environment in which to grow up. We will continue to house the secondary school aged children in the dormitories, but we have decided to begin a campaign of building detached homes on site in which to raise the younger children, kindergarten through primary school age.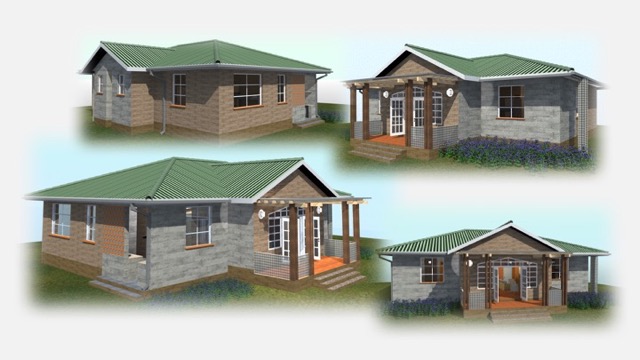 Lulwanda Children's Home plans to build up to ten (10) smaller homes with 10 children in each home. A "mother" will live in each home to help instruct and love the children in a more traditional home-like setting. The children will begin to learn to cook and clean to prepare themselves for life when they leave Lulwanda. They will also have smaller meal settings in their homes to allow discipleship time around the dinner table. Each home will have three bedrooms (one each for the parent(s), girls and boys), two bathrooms, an open kitchen, a dining room, a living area and laundry facilities.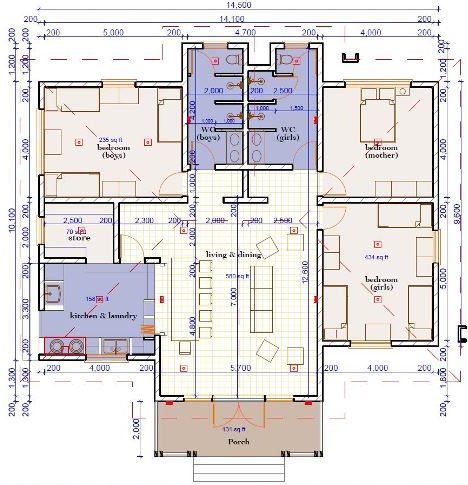 CLICK HERE for Larger View of Floorplan
These homes will cost approximately $60,000 each to construct. As funding allows, we plan to build 10 houses over a three-year period. Our goal for 2018 is to raise the funding and construct the first 2 homes.
If you wish to make a donation and join us in this new phase at Lulwanda, you may mail us a check with "Building for the Future" in the memo (see Contact Us for mailing address) or CLICK HERE to donate online with a credit card or PayPal. All donations are tax-deductible and tax receipts will be issued.