It is easy and safe to donate to Grace International Children's Foundation from a smart phone. MasterCard, Visa and American Express credit cards are accepted, as is payment by PayPal. You have the choice to make a one time donation or set up a recurring payment. Donations made on the smart phone page will go to the General Operating Fund: if you wish to designate your donation to a particular program, select "View Desktop Version".
Donations are tax deductible and a tax receipt email will be issued immediately.
To get started, simply scan the Q-code below into your smart phone and follow the instructions. You might want to bookmark the site on your phone for future use.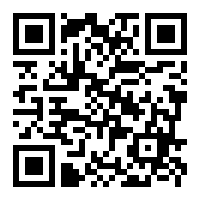 If you are viewing this page on your smart phone, click below to go to the online donation / smart phone page.