Important Changes for Existing Online Donors Only…
To all of our existing donors who are partnering with us in providing the funding for children at Lulwanda Children's Home, we want to say, "THANK YOU!" We also want to keep you partnering with us while we make some important changes to our online donations system.
GICF is transitioning from our current online donation manager, Network for Good, to a new financial system developed and managed by CharityProud/PayPal. The same strict safety controls will be given to the protection of your donor information.
If you have set up a recurring donation through Network for Good, we need your help to make this transition and to keep your generous donations flowing to help the Lulwanda children. The following two step process should take no more than 5 minutes to complete. Please click on Step 1 then on to Step 2 to complete the transition. If you need help please contact us at customersupport@ugandaorphans.org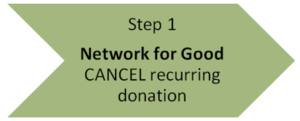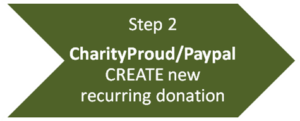 Step 1. Cancel your existing recurring donation on Network For Good!
Click on the above link to access your account. Click on at the top right corner of the donation page.
Enter your Network for Good user name and password or follow the prompts if you have forgotten your password.
Select your "live" donation(s) and choose EDIT. Click "Cancel my Recurring Donation". Click OK when the warning box appears.
Logout of Network for Good.
If you have more than one recurring donation you will have to cancel each of them.
Step 2. Set up your new recurring donation on CharityProud!
Click on the above link to access the CharityProud donation page.
Choose your area of interest from the dropdown box to which you are currently designating your donation i.e.) Child Sponsorship, Kelley Family Missions, Farming, etc…
Set up a new recurring donation by checking the recurring gift box and completing all requested information.
Click–Submit.
You should see future donations on your credit card referencing GRAC INTL CHILD FDN.
NOTE:
Because of this change, if you make your donations by clicking on a bookmark to GICF's Network for Good page, please delete that bookmark and then create a new one for CharityProud. All the donation links on our website have now been redirected to CharityProud.
If you currently make one-time donations through Network for Good, you should be aware that the next time you push the Donate button on our website you will be directed to Charity Proud. This will look a little different, but it is just as easy to use.