Family Style Homes – not dormitories – for the children at Lulwanda

The dormitories at Lulwanda Children's Home have been a cost-effective way to house a large number of children. But especially with the younger children, we feel that a smaller, family-sized home is a much better environment in which to grow up. We will continue to house the secondary school aged children in the dormitories, but we have decided to begin a campaign of building detached homes on site in which to raise the younger children, kindergarten through primary school age.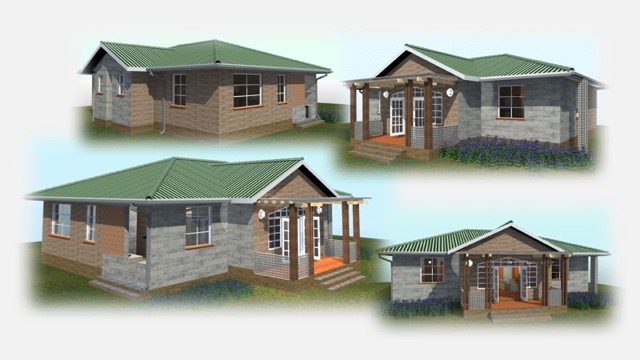 Lulwanda Children's Home plans on building seven (7) smaller homes on our existing campus and remodel one of our dorms into a home floorplan for a total of 8 homes each housing 10-12 children per home based upon funding. Two existing dorms will remain to house our older children resulting in a campus capacity of over 120 beds.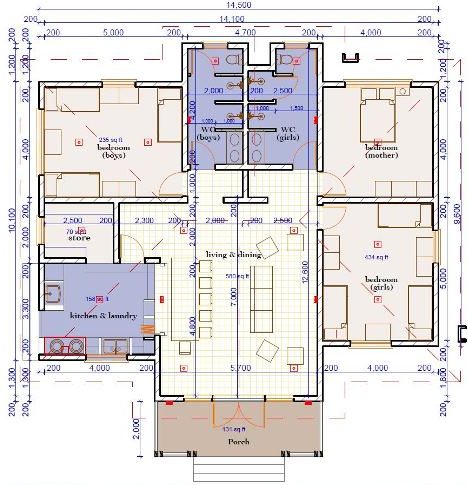 CLICK HERE for Larger View of Floorplan
As funding allows, we plan to build seven (7) houses and remodel one (1) dorm over the next three year period. Additional campus improvements like complete solar power for all buildings and improvements to water and sewage are included in this campaign. Our goal in 2018 is to raise the funds for a capital campaign that totals $600,000. We are over half way toward that goal based upon pledges and donations that have already been received. Please join us in this capital campaign to transform Lulwanda for the future.
If you wish to make a donation and join us in this new phase at Lulwanda, you may mail us a check with "Building for the Future" in the memo (see Contact Us for mailing address) or CLICK HERE to donate online with a credit card or PayPal. All donations are tax-deductible and tax receipts will be issued.