Greetings from the Lulwanda family. We thank God for the gift of life and protection upon our lives. We thank God for all our donors for the continued support and love they show the orphans and vulnerable children. This gesture reminds us of the love in the early church where believers were concerned about the welfare of their community members. They constantly prayed for each other, carried out bible study, fellowship and sharing with the needy among other things. Thank you very much. These little kids wake up every morning knowing that there are men and women of God who love them.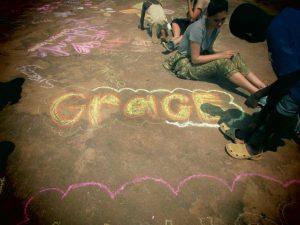 MEDICAL
All our Children are fine apart from a few who experienced flue and cough. All were treated and have recovered well. Grace Egulansi Adong had an anxiety attack while at School and we brought her back. She has emotional distress due to the deaths in her family, including her mother. She continually wonders why God allows such losses to happen to her family. We have done a lot of counseling to let her know that God cares and loves her very much. She was also taken to a Psychiatric Doctor and was given medication and right now she is doing well. I thank Sue Green for standing with Grace while she was here. She counseled Grace and also moved together to the hospital to seek consultation from the Doctor. Special thanks go to Mr. Buzzy for the prayers when he was informed by Sue.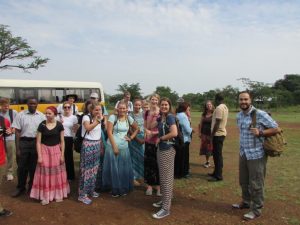 VISITORS
At the beginning of this month, we received Mike Thrasher's team called Books Are The Beginning (BATB). It was a joy to have them at Lulwanda. They did a good job of helping Lulwanda Teachers understand how to teach better Science. Teachers now state that they are more knowledgeable and better equipped to teach. It's now the duty and responsibility of teachers to utilize the knowledge and skills acquired to help the Children perform well in Science. Mike gave out Certificates of Recognition to the home staff and Lulwanda primary teachers for their effort in serving the orphans at Lulwanda.
We thank Mike Thrasher and the team for loving us by sacrificing their resources for the good of Lulwanda Children. Let God bless each and every one who had a part in their team.
We were blessed to receive the Chairman of GICF, Mr. Larry Hoelscher, his wife Dee and the team. We brought all secondary Children back from their schools so they could see the sponsors and have their annual photo taken by Dee. Mr. Larry paid for the transport costs. We had fun when it came to the time of water balloons and sharing the word of God. The Children were grateful to receive new crocs and we pray for blessings to everybody who contributed to the purchase of shoes.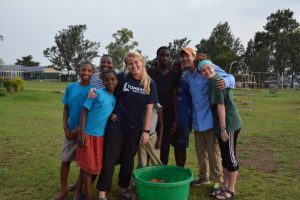 On July 8 2017, we had visitation day for five Schools, Nabumali High School, Tororo Girls, Rainbow High School, St. Clair Girls School and Lulwanda Primary School. On the same day it was parents meeting/sports day for Jinja College. It was a very busy day but we thank the BATB team that helped us pack items and make sure they divide themselves to visit the Children on that day. We bought our Children a number of assorted items which included Scholastic materials and food. On July 15, 2017 and 25th, it was visitation day for Jinja College and St. Paul's College respectively. The staff of Lulwanda plus Thrasher's Team visited the Children. We counseled the Children and later prayed together.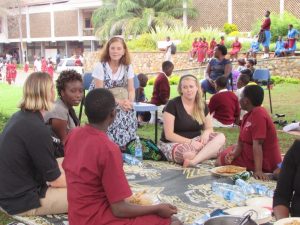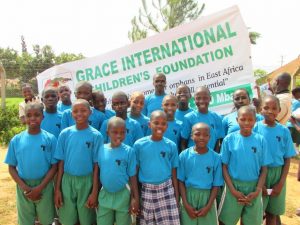 On July 14th we participated in African Child Day and the theme was accelerating protection, empowerment and equal opportunities. The function took place at Mbale District play ground in Maluku and was presided over by the Resident District Commissioner. Lulwanda Children's Home participated in the function and our Children presented songs, recited memory verses and performed a ballet dance. Highlights of the function included marching on the streets as awareness to the plight of children, a football match between adults and children, speeches and award of certificates where Lulwanda was recognized for protecting the rights of children.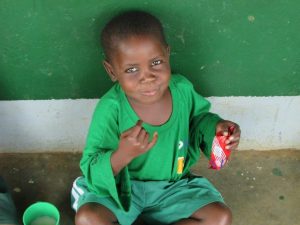 The Child guest speaker narrated how little children suffer and specifically are mistreated by the hands of some adults and that the government has paid little attention to their concerns. This includes rape, defilement, child sacrifice, child labor, denial of education, and medical care among others. She called upon the relevant government departments, civil society, international community and well wishers to help children live a better life. The adult guest speaker thanked the child guest speaker for raising such concerns and pledged commitment to address these issues. She urged the public to give equal opportunities to all boys and girls in terms of Education. The traditional way of educating only boys should be stopped because if you educate a girl child you empower the nation. The guest speaker urged the children to know their roles and responsibilities. It's the responsibility of children to help the parents to do work around their home and also study hard when at school. She urged the children to avoid bad companions that will stop them from reaching full potential.
HOME MANAGEMENT
As a way of enhancing our leadership and organizational structure at Lulwanda, we have embarked on a new management strategy. We have also endeavored to move our staff responsibilities a round to best utilize their gifts and talents. We hired a new social worker called lrene Mutuwa to help our children reach their full potential. She is a professional social worker with many years of experience and the department is running very well.
The social work department has finalized the list of children who will be transiting to Tendo-Lulwanda by August 2017. They include,
1. Emmanuel Napokoli
2. Dina Nambozo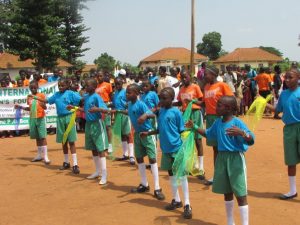 3. Brenda Babirye
4. Brenda Nabwire
5. Mary Nalumansi
6. Phiona Wasagali
7. Junior Osangada
8. Peter Yeko
9. Faith Grace Nambuya
10. Aida Kakayi
11. Malvin Nakayenze
12. Ambrose Mutema
13. Maliza Mutenyo
14. Racheal Nandutu
15. Brenda Namakoye
Assessment of new children that need rescuing is ongoing and the numbers are overwhelming. We pray for availability of funds to rescue these vulnerable children.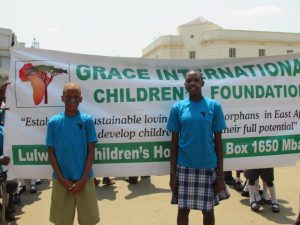 The Ministry of Works and Transport hired surveyors for detailed design studies for the rehabilitation of Tororo-Gulu Railway. This railway line passes adjacent to the Namajje farm and according to the new demarcation; 15 metres have been taken from us as a road reserve. This means that two lines of our Eucalyptus trees will be destroyed during the rehabilitation. However the Government has agreed to compensate us for the loss of 215 trees. Another team will come to evaluate how much we should be compensated.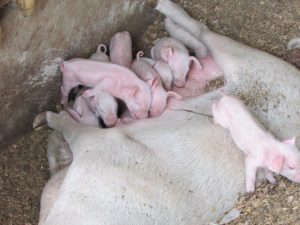 FARM
Finally the rains started falling and our crops are recovering from the drought. Thank you for your prayers for the rain and against the famine. This month two of our exotic breed pigs gave birth to 15 piglets while two local pigs gave birth to 14 piglets. We intend to sell most of the piglets. We received 716 liters of milk from the dairy section. We are continuing to plant pastures for our cows and pigs so we can cease buying fodder. Our peanuts and other crops are doing well due to the abundance of rain we are receiving.
This month, we renovated and improved the fish ponds by planting grass around the ponds and increased the size and depth of the pond to 3 x 3 x 0.5 meters deep. We have also purchased 1,150 fingerlings of African cat fish. We hope to harvest the fish by January. However there is need for fencing to avoid fish predators.
CONCLUSION
I thank the GICF board and sponsors for the continued support and ensuring that the home runs smoothly. It is our prayer that God bless you abundantly.
Yours in Christ,
Paul Isabirye
Administrator.