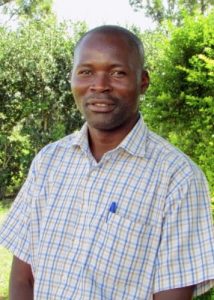 Greetings in the name of our Lord Jesus Christ!
It is now one month since I took office as Acting Administrator. I thank you for entrusting me with this responsibility. Because I have already worked two years at Lulwanda Children's Home as Social Worker, I am very familiar with all of the children and the staff. I have moved my family to Lulwanda campus and I am now able to oversee and monitor all the activities for the good of our children.
I thank all the donors for the continued support towards the welfare of Lulwanda Children.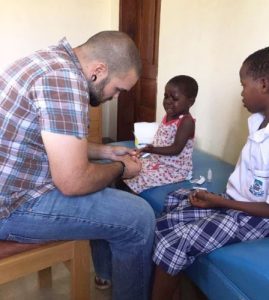 Our children are all in good health. Most secondary children have completed the last dose of Hepatitis B. Uncle Ryan Kelley tested all the secondary children for HIV and they are all negative. We received free testing kits for Malaria from our partners Joy Hospice and 80 free mosquito nets from the government. Mosquito nets are an important way of reducing malaria among our children. All health related issues are now handled at Lulwanda by Ryan.
During the school inter-term holiday, we had All Campus Bible Study. Children and staff enriched their spiritual lives from the teachings presented by our staff
and missionaries. Children participated in reading the Bible for upper classes, and at the end of the lesson, they asked questions. The men's bible study is also being revived and we hope it will be vibrant like that of the women being led by Bobbi Palmer.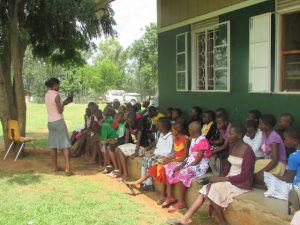 New Children
I am glad to inform you that we rescued two new children on 25/5/2017. One is called Patricia Nakhumista and another Sophia Mutonyi. They are extremely happy to live at Lulwanda and all other children were excited to receive them. It's my prayer to continue rescuing such vulnerable children if funds allow.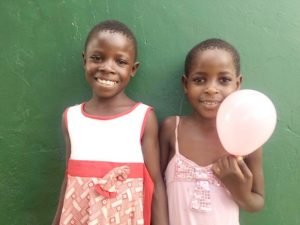 University / Trade School
The nine graduates of the Tendo youth home are being re-integrated with their families. This means that when they are not attending university or trade school (for example, during inter-term school breaks), they will stay with their family guardians in their original villages, instead of at Tendo. GICF will continue to guide them through their post secondary education, utilizing the funds generously provided by our supporters. As Lulwanda Administration, we shall be handing these young adults over to their guardians in August 2017.
As a way of helping our children reach their full potential, we have helped our Tendo children apply at several Universities and Trade Schools. They are expected to start in September 2017. Below are institutions.
| | | |
| --- | --- | --- |
| NAME | UNIVERSITY | PROGRAMME |
| Anthony Wanzala | Busitema and Gulu University | Medicine |
| Emma Ocaya | Uganda Christian University UCU-Mukono | Law |
| Mercy Chekwemboi | UCU-Mukono | Industrial Art |
| Doreen Kibukuna | UCU- Mukono | Business Administration |
| Sylivia Logose | UCU-Mbale | Social Work |
| Allen Muhijja | UCU-Mbale | Social Work |
| Ivan Kuloba | UCU-Mbale | Procurement |
| Isaac Watero | MTAC technical school | Information Technology |
| Benard Womeli | MTAC technical school | Information Technology |
| Beatrice Nambozo | MTAC technical school | Records Management |
Zulufa Nambuya and Rita Khaintsa have completed certificates in Catering and Hotel Management.
Tendo Capacity
We expect to move a second group of 15 children to Tendo within the next two months. By the end of this year, we will move additional children to Tendo although there probably will not be adequate room for the number of children we wish to move. We are currently looking at options and strategies to handle the large number of children who should be leaving LCH and who would normally then enter Tendo for 2 years. An important part of this assessment is the fact that we have some large groups of children graduating from Secondary Boarding schools over the next few years, and then the numbers will go down dramatically.
When funds allow, there is need to separate grown up children at LCH from the young ones, especially boys. The young ones need a separate room where they can play freely instead of being bothered by the older boys.
Farming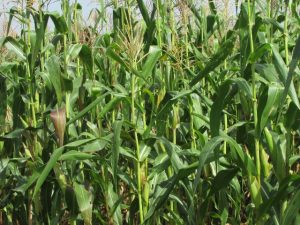 The farm department which is being spearheaded by Uncle John is moving on well. We were able to purchase two Friesian dairy cows at a very cheap price. When these cows are fed well, we expect 28 litres of milk per day. I believe with hiring of a new farm manager, Eliphaz Mandu, farm management is going to be very effective. We planted Maize in Namajje and Lulwanda gardens. It is unfortunate that army worms destroyed a portion of our Maize, but we anticipate we will harvest more compared to last year. The Eucalyptus trees are doing well and we expect to harvest in 4 years from now. We have received one thousand (1000) African cat fish plus fish feeds and 250 coffee seedlings for free from the government. We hope to use the fish to boost the protein in our diet. Generally, Namajje farm is doing well and our target is to have our grown food to sustain the home.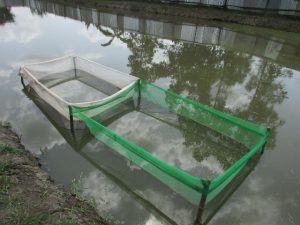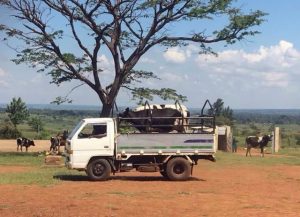 Currently we are experiencing famine (due to drought and army worms) and most families in our area are affected. Rains started late and so the harvest will be delayed. I thank you so much for the Hunger Relief provided to all LCH and LPS staff members – they all are happy about it.
Schools
Secondary school children have reported back to boarding schools and we have paid half fees. We hope to complete the balance next week as we go for visitation. We bought them scholastic materials including books, pens, reams of paper, and text books among others.
We are trying our best to see that Lulwanda Primary School does well financially and academically. So far, the enrollment of children is slowly picking up.
Birthday Party and Good Neighbor
We celebrated the 2nd quarter birthday party on 27 May 2017, and the function was colorful, full of fun and entertainment. Gifts were given to the birthday children. The function was concluded by having speeches, cutting the cake and serving sodas to all children.
On May 26, 2017 we held the second Good Neighbor Day of 2017. Community children joined Lulwanda children in the morning and started chatting and playing each other. Pastor David Mwoya made the programme which included teaching, counseling, speeches, entertainment and later giving out scholastic materials. This included books, pens, soap, pencils, shoe polish, smearing jelly among others.
Thank you so much for your faithful prayers and donations.
Yours in Christ,
Paul Isabirye
Acting Administrator
Lulwanda Children's Home