After much prayer and seeking of God's will, in 2018 we initiated an ambitious campaign at Lulwanda Children's Home to move from a dormitory model of housing to a 'community of homes' model on the existing campus. This would ultimately be comprised of 8 individual homes where the younger children, aged 3-12, will live in a family environment of 10 children per home. They would learn to cook, clean, do laundry and contribute in order to prepare them for life after they leave the doors of Lulwanda Children's Home. The estimated cost to construct these homes with necessary infrastructure totaled $600,000. This amount was a God sized goal and He provided all of it through your generous donations!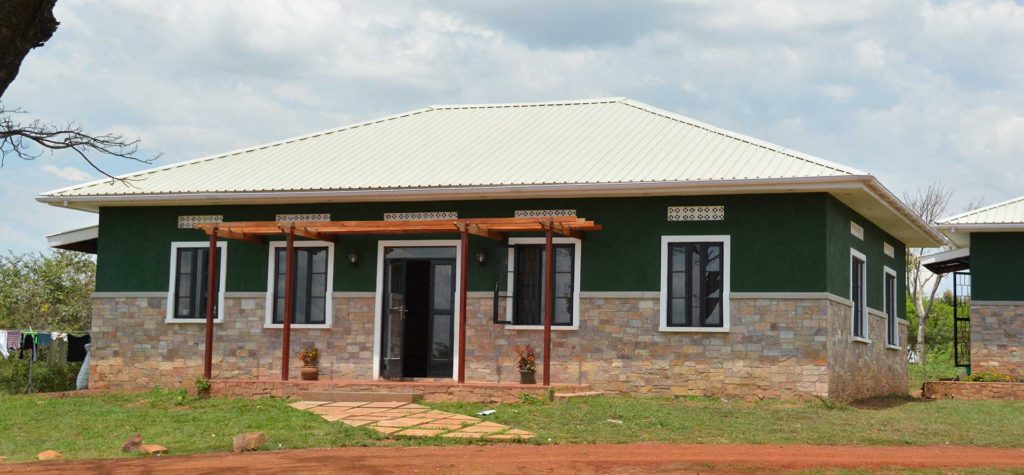 We are overjoyed at the transformation of the Lulwanda campus after completing 8 new houses through the Build for the Future campaign.  The last 2 houses were completed in 2022 and now all children residing at Lulwanda are housed in one of these 8 homes.  Each house has its own solar panel and battery as well as new connections to our own water well and new sewage treatment system.  The changes in the lives of the children at Lulwanda are exceeding our imagination.  Thank you!
Solar panels and batteries require replacement periodically. Those on our main building and older dorm buildings require replacement now. If you would like to contribute to this very important project please click the button below.