Greetings to all our dear friends. We continue to thank the Almighty God for being a blessing to the lives of the Lulwanda Children. I know the global economic situation is becoming difficult but your unconditional love is unwavering. We appreciate you for the support given to the home in catering for the wellbeing of the Children. Thank you so much and let God bless the work of your hands. I am glad to let you know the activities of April as below.
MEDICAL
We are grateful to the Almighty God for keeping us well. We had a total number of 94 patients which comprised Home Children and Staff. Apart from the two cases of serious illness, all other cases were managed by our Nurse at the home. Judith Namusoga and Carol Naula were referred to our sister partner Joy Hospice for laboratory testing and further management. As usual, we registered a big number of malarial cases, followed by flu, cough and a few cases of possible viral/bacterial infections. Our clinic is well stocked with first line medicine to handle such illnesses. We are grateful to Uncle Ryan Kelley who donated several medical items like bandages, antibiotic ointment, Epinephrine injections, gauze pieces, masks-N95 particulate respirators.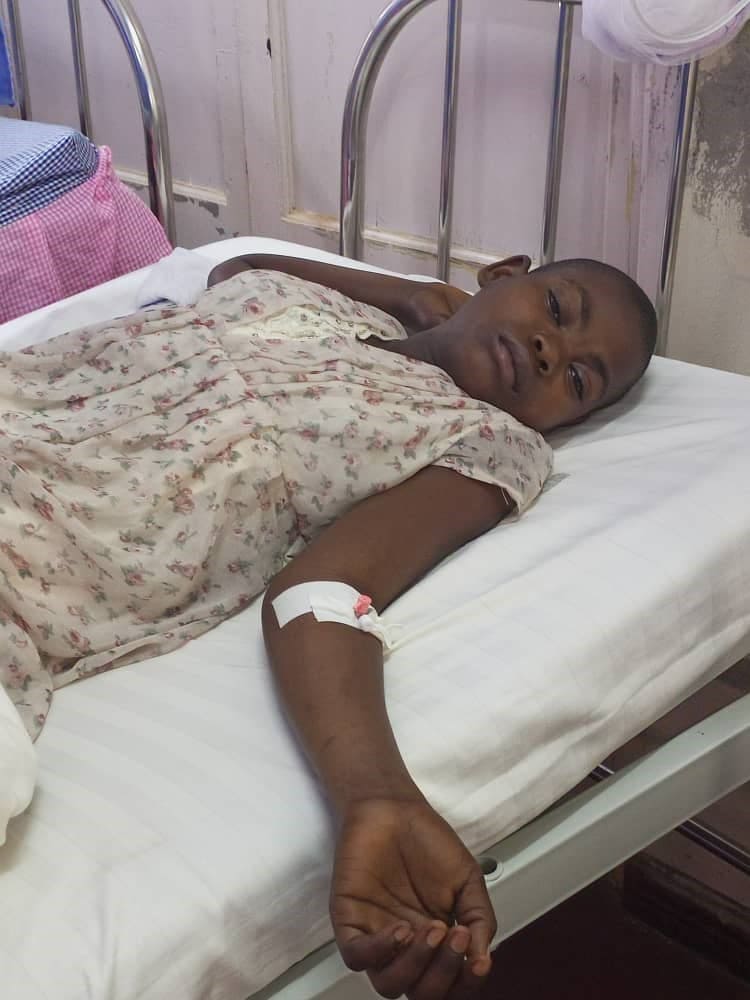 This month marked the end of term one 2022 and we thank God for enabling our Children to push through the term successfully. They will have a three weeks' holiday to rest and refresh their minds after having studied for three months and later report for second term at the beginning of next Month-May. I am very glad to report that most of our children in primary school greatly improved in performance across all classes and were able to obtain the highest grades.
However, on the Secondary Children, their performance was not all that impressive, especially science subjects. We organized a meeting with all secondary Children in the office to hear from them and find ways of helping them concentrate and work hard for good grades. The meeting went on well and all promised to work hard in the second term.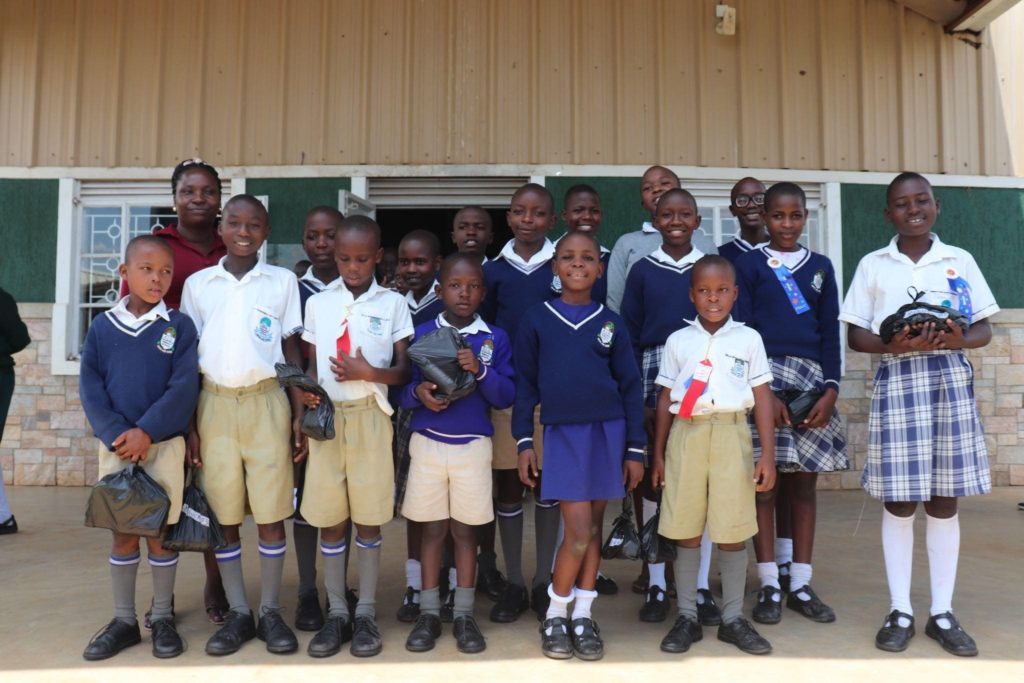 EASTER CELEBRATION
We celebrated the festive Easter season with gladness as it was full of teachings and fun. Easter season reminds of the great love and sacrifice that Jesus Christ poured out for mankind. Through His atonement, we were restored back to the Heavenly Father and our sins forgiven. We also used this season to have a reunion where we invited all the Lulwanda Alumni, Tendo and trade school Children back home. The get together party for all the Children was characterized by praying, games, face painting, music and dance, ice cream and cutting the cake among other activities. We give God the Glory for bringing us together as a big family and continue to experience God's love.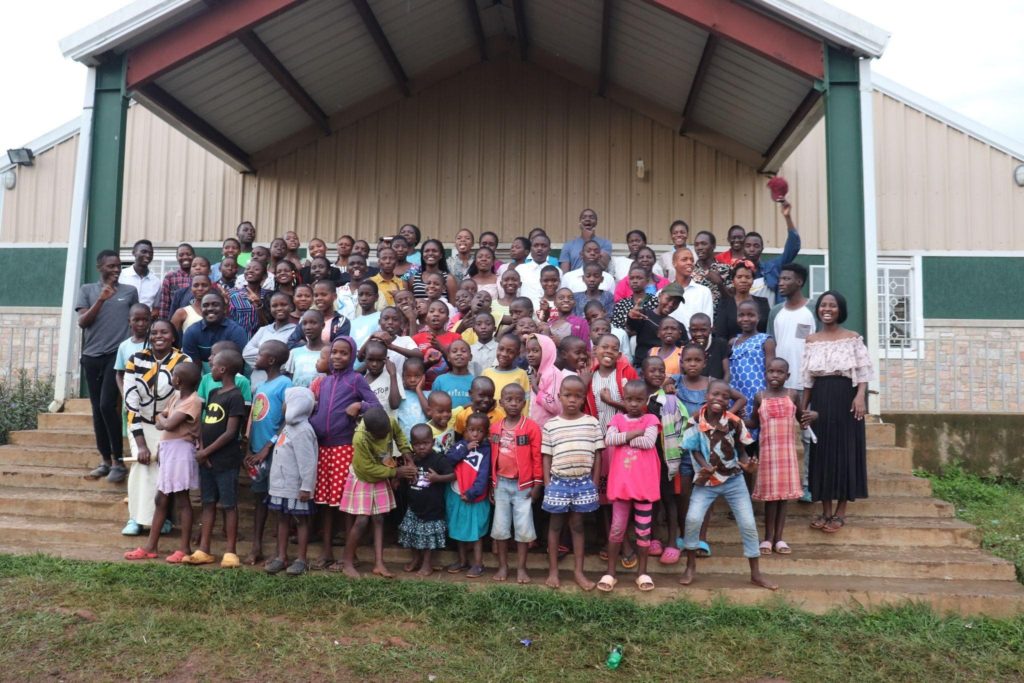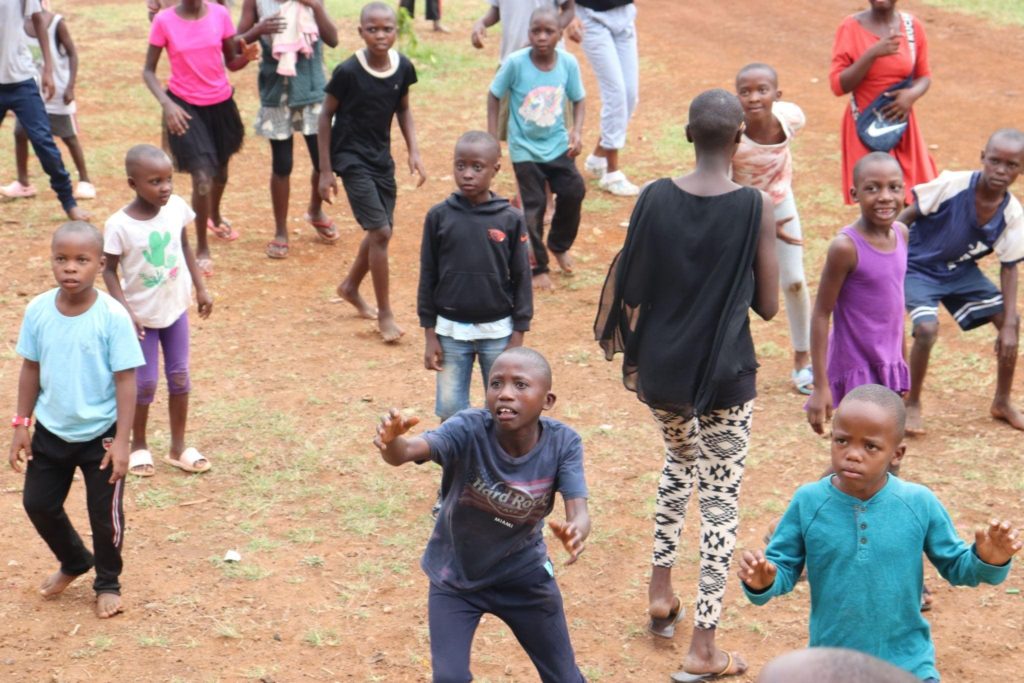 VISIT BY CHAIRMAN LARRY, MICHAEL KENISON AND MIKE THRASHER TEAM
Again we were blessed to have three US Board members visiting us this month after a long period of two years due to covid-19 restrictions to movements. Chairman Larry and Mama Dee were the first to arrive, followed by Mike Thrasher and his team members and later joined by Michael Kenison. The Thrasher team consisted of Sue & Buzz Green, Bonita & Allan Fyke and lastly Mike and Mary Thrasher.
Chairman Larry and Mama Dee had a special dinner with University Children of Mukono, Kampala and Tendo. This gave them a great opportunity to discuss with the Children a number of issues. As parents they were able to guide and offer counseling to our Children to be able and reach their full potential. Before his departure, the Chairman held several meetings with different departments to familiarize himself with work activities but also advise where necessary.
Mike Thrasher and the team held a meeting with the Lulwanda teachers where they assessed the impact of covid-19 on the teaching and learning for Lulwanda primary school. Mike and Mary had a successful meeting with the District Education officer Mbale on a number of educational issues for the benefit of our Children. Mike and the team had a fellowship dinner with the Tendo Children and Lulwanda Alumni at Mt. Elgon hotel. Uncle Mike urged the Children to work hard for a better future. He said the desire of the sponsors and donors is to see all sponsored Children succeed in life by becoming professionals in different fields.
Mike Kenison made his first time to visit Lulwanda. He made a tour of the Lulwanda facilities where he was much impressed with the ongoing activities. He also held a meeting with the social workers where they shared knowledge on how to improve the Lulwanda database for better storage and retrieval of the information concerning the Children.
The visit of the three Board members was a huge blessing to the Lulwanda Management Team as we had ample time to discuss several issues concerning the Home.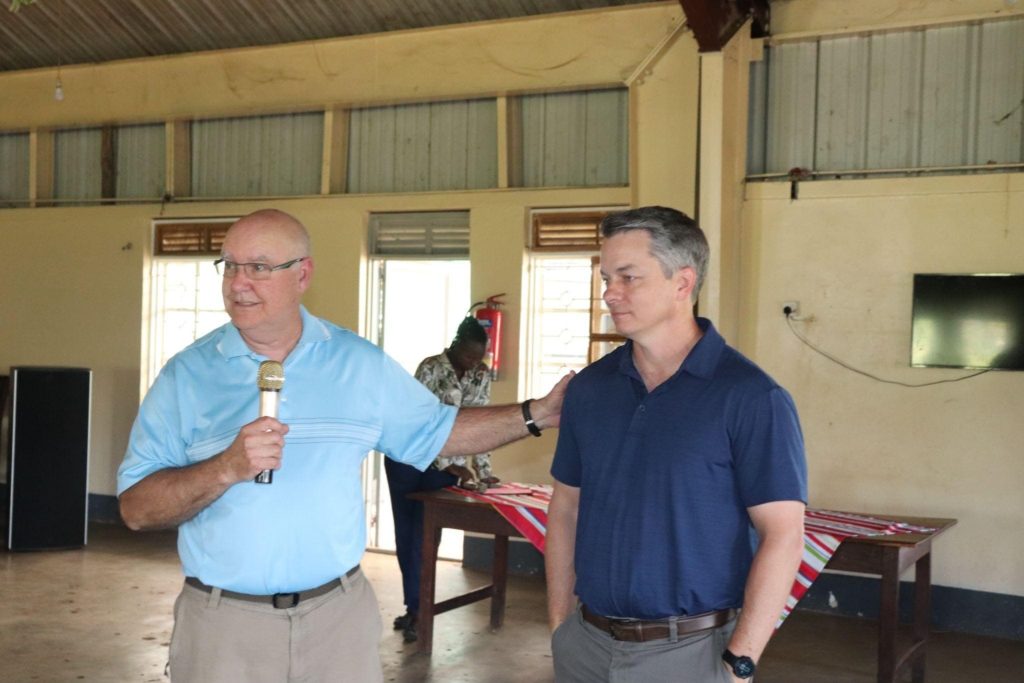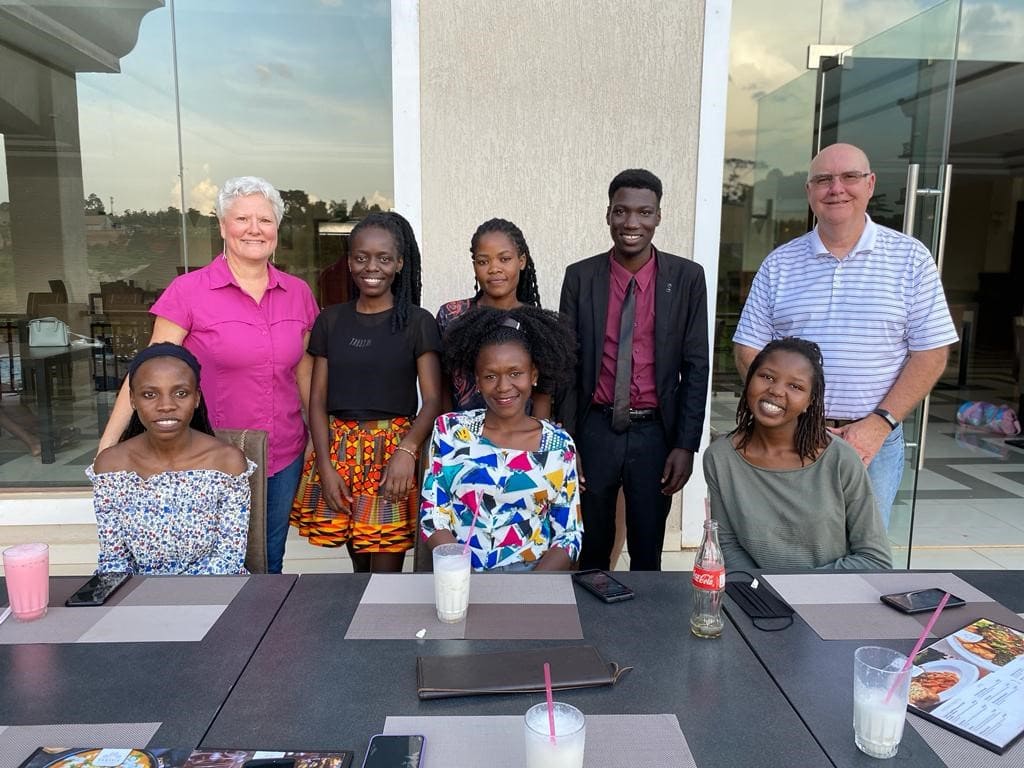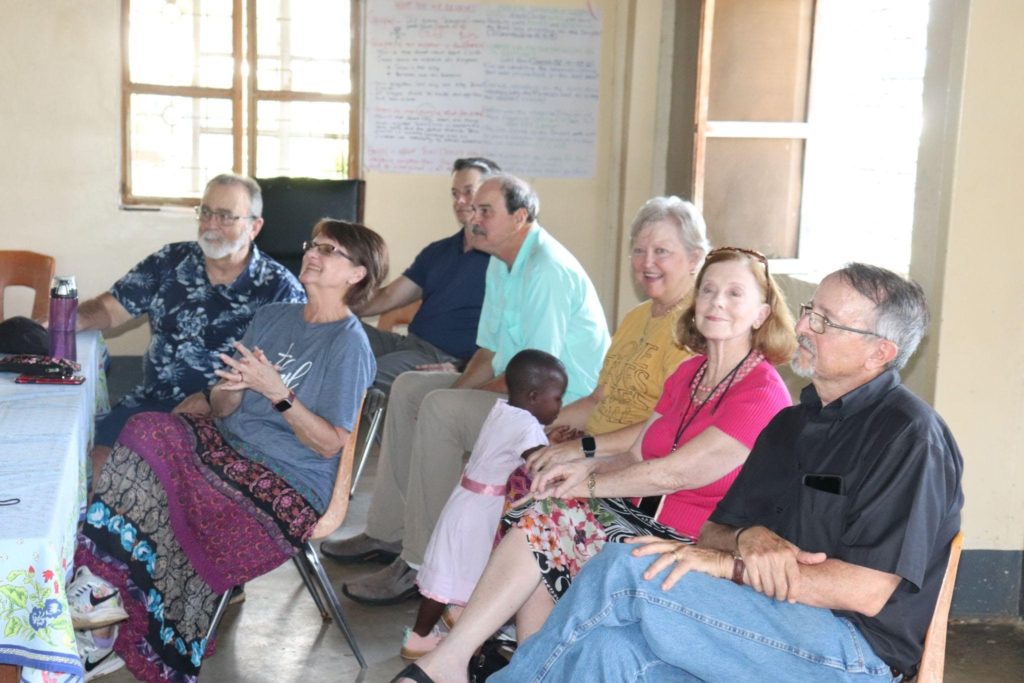 LAPTOP DONATIONS
We are grateful to the Fisher family who donated five Dell XPS laptop computers to Lulwanda Children. It's a big push for the Children to catch up with e-learning, especially the University and trade school Children. The Fisher family have sponsored Doreen Kibukuna right away from Childhood up to now when Doreen has completed a bachelor's degree in business administration from Mukono University and now she is looking for employment.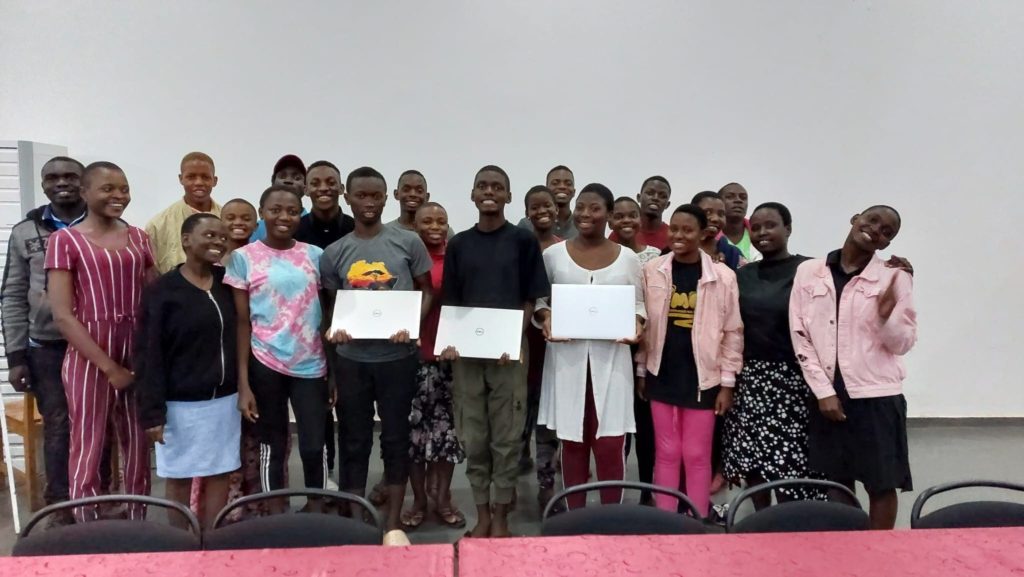 DISTRICT OFFICIALS
We received officials from Mbale district who were on the familiarization tour to all Childcare institutions within their area of jurisdiction. On arrival at Lulwanda, we took them around the Lulwanda premises and they were extremely impressed with the new house models. During the meeting, we were told that during their council session, they will give the untold story about Lulwanda home. They thanked the donors and sponsors for changing the lives of the vulnerable orphans of Uganda and pledged to stand with us whenever we approach them. The delegation was led by the outgoing Senior probation officer- Madam Harriet Nekesa who was promoted to the position of Principle Community Development Officer Mbale District.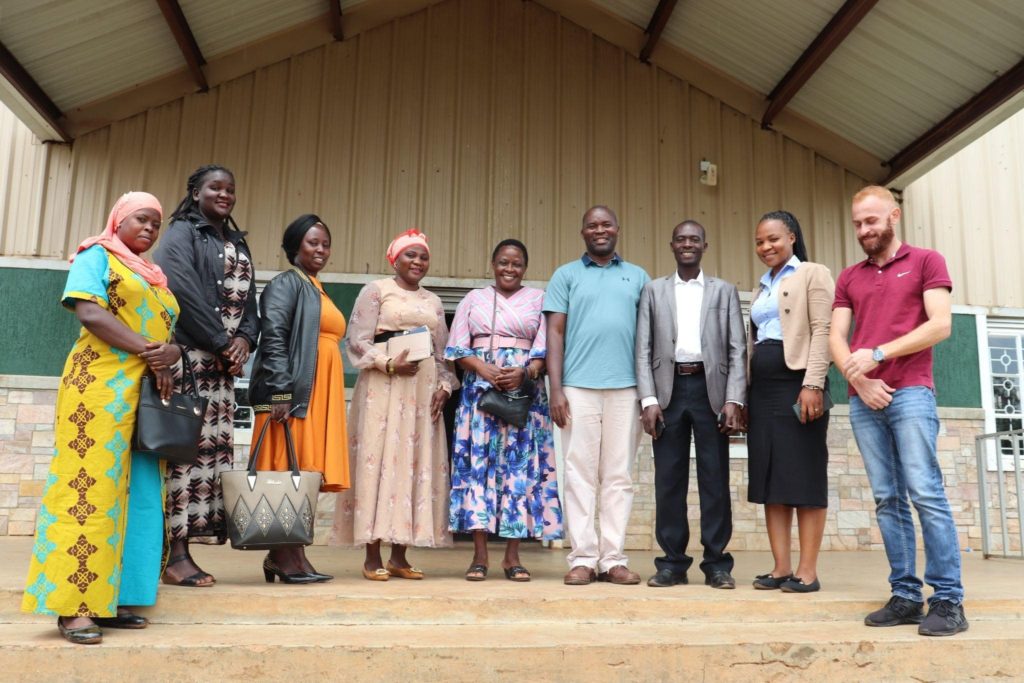 RENOVATION OF HOPE DORM AND BOY'S DORM
Plans are underway to contract P & A to renovate Hope dorm and the boys' dorm. We plan the Hope dorm to be divided into three compartments; one room will be used as a food store and this will help us to buy enough food grains during the harvest season when prices are lower. The second room will be used as the music store and practice; while the third room will be used for tailoring where our Children will be able to acquire the tailoring skills. We hope to develop the tailoring department where we shall incorporate hairdressing, art & craft among other skills to benefit our Children. Apart from the classroom knowledge, we want our Children to acquire several skills which help them become self-employed. The boy's dorm will be renovated to be used as offices by different departments. Praying for the availability of funds to be able to carry out such activities for the good of our Home.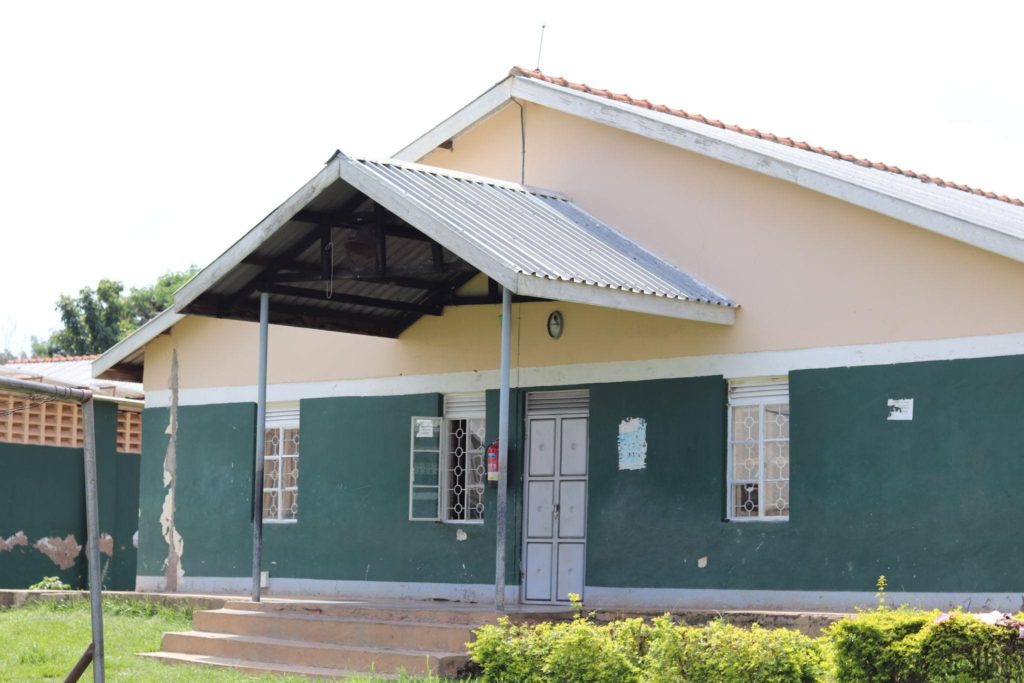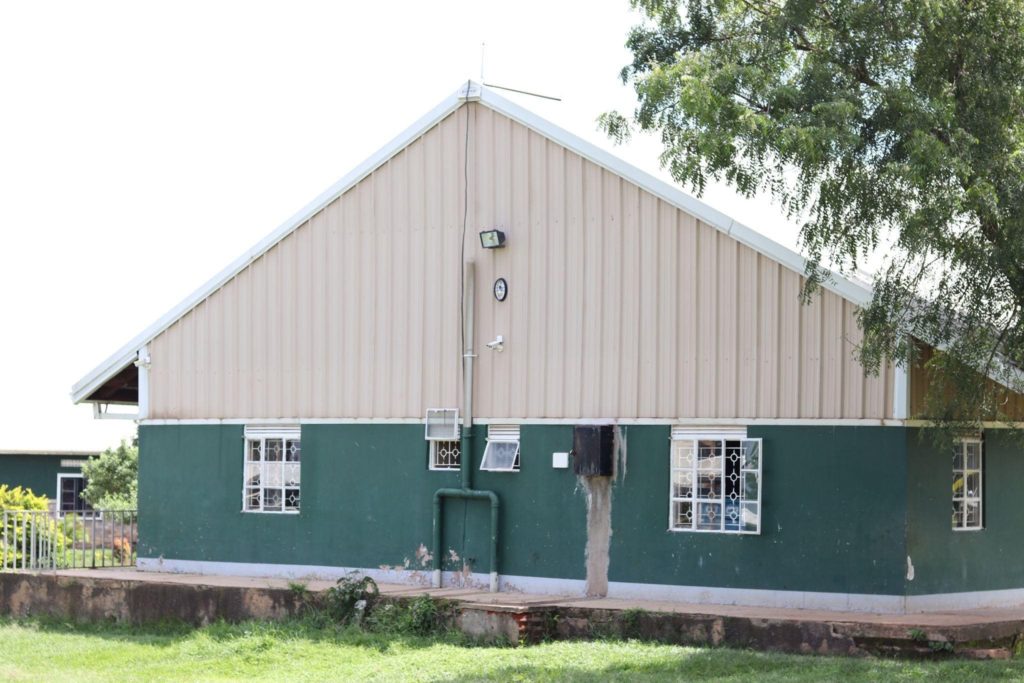 NEW SPONSORS, PHOTOS AND LETTERS
We are grateful to the Almighty God that two of our new Children got sponsors. Thank you sponsors for picking and sponsoring Gertrude Namakoye and Judith Namusoga. Thank you so much for loving and picking these two beautiful girls. Praying that the remaining Children will be able to have friends/sponsors. As caregivers to the Children, we are committed to uphold Sponsor-Child relationships through consistent flow of communication. I know most of you have written letters to our Children and very soon you will be receiving the reply.
We are grateful to Mama Dee who was able to take photos for all the Children while on her trip to Uganda. She was also able to gather materials to be used in the fellowship dinner most likely to take place in October 2022. Thank you so much for that great job Mama Dee!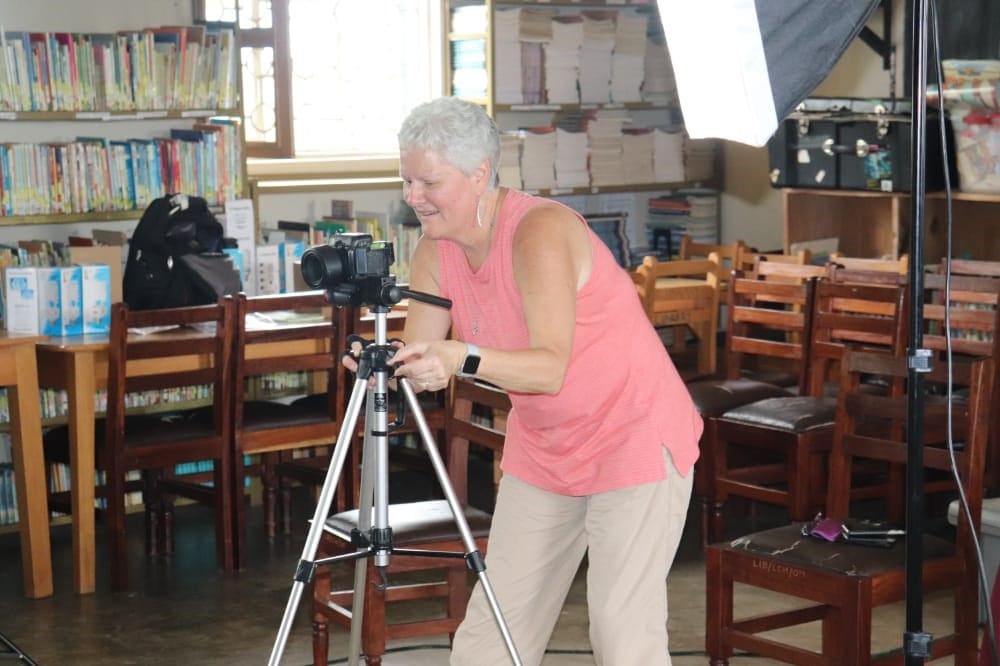 INSTALLATION OF THE NEW WATER TANK
We are grateful to your generous financial contribution which enables us to install a new water tank of Ten thousand liters. Previously we had started experiencing the water crisis because the old tank had been damaged and could not serve the intended purpose. Our prayer again is to buy more solar panels and batteries to be able to have enough constant supply of power and be able to light the home all night and also reduce the expenditure for UMEME (grid power) costs every month.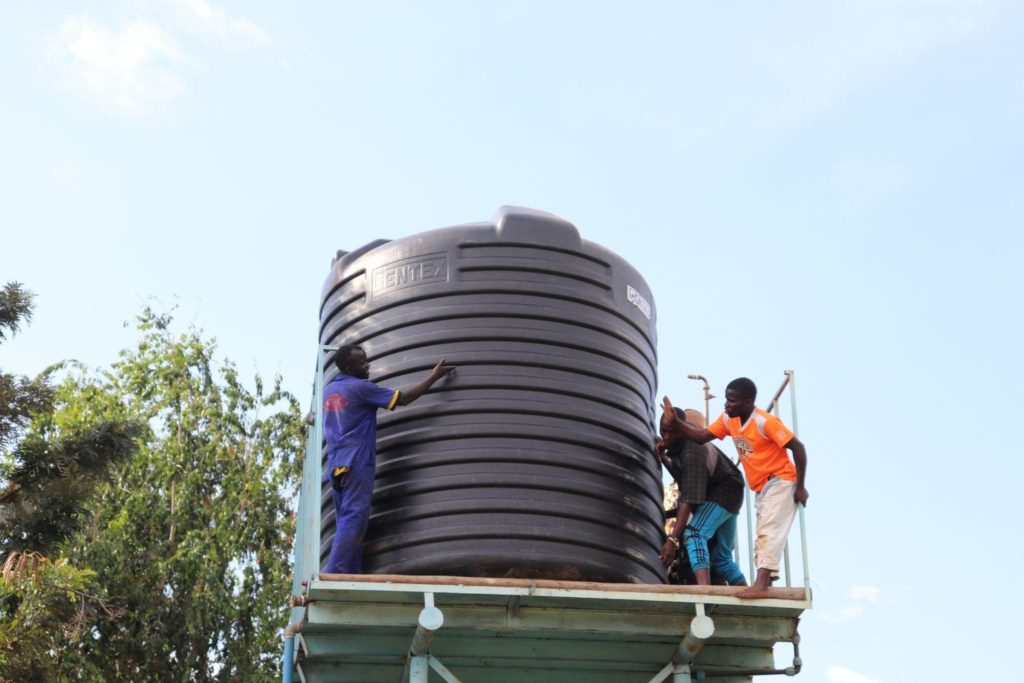 GOOD NEIGHBOR PROGRAM
Our Children interacted with the Children from the neighborhood and had a wonderful fellowship. In this program we teach our Children to be a blessing to other Children in the community just as they receive a blessing from the donors and sponsors. It also helps our Children to grow when they are social and grow with a sense of humanity. The community Children received scholastic materials and hygiene kits since most community parents cannot afford to buy such materials for their Children. Our Children love this day as they have a lot of fun and game activities during the day. We also share the word of God and words of wisdom as they pursue their educational path.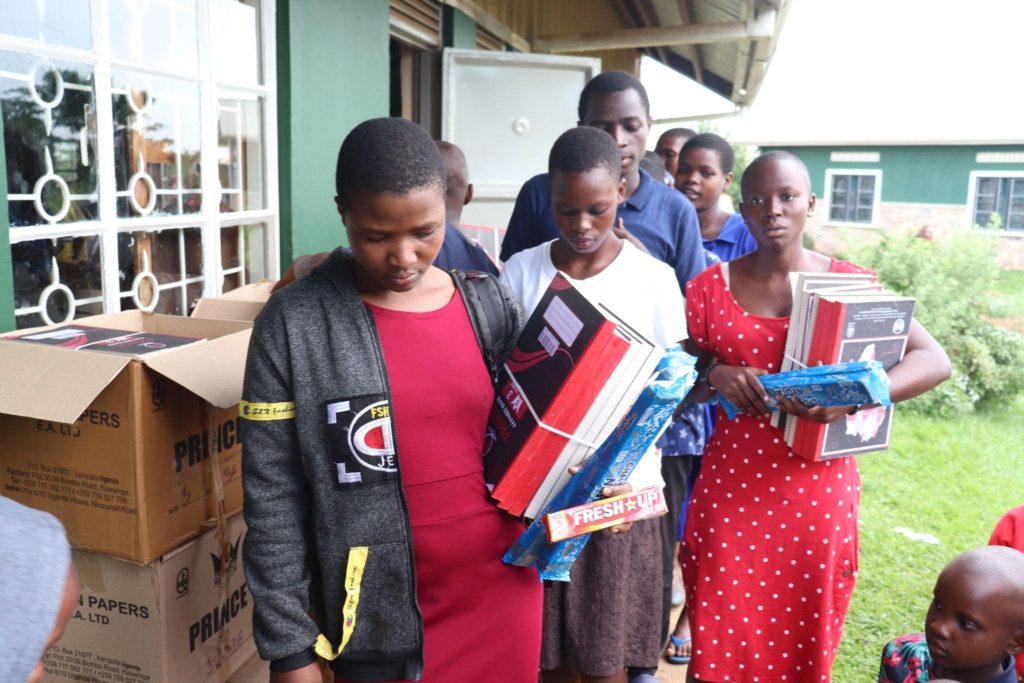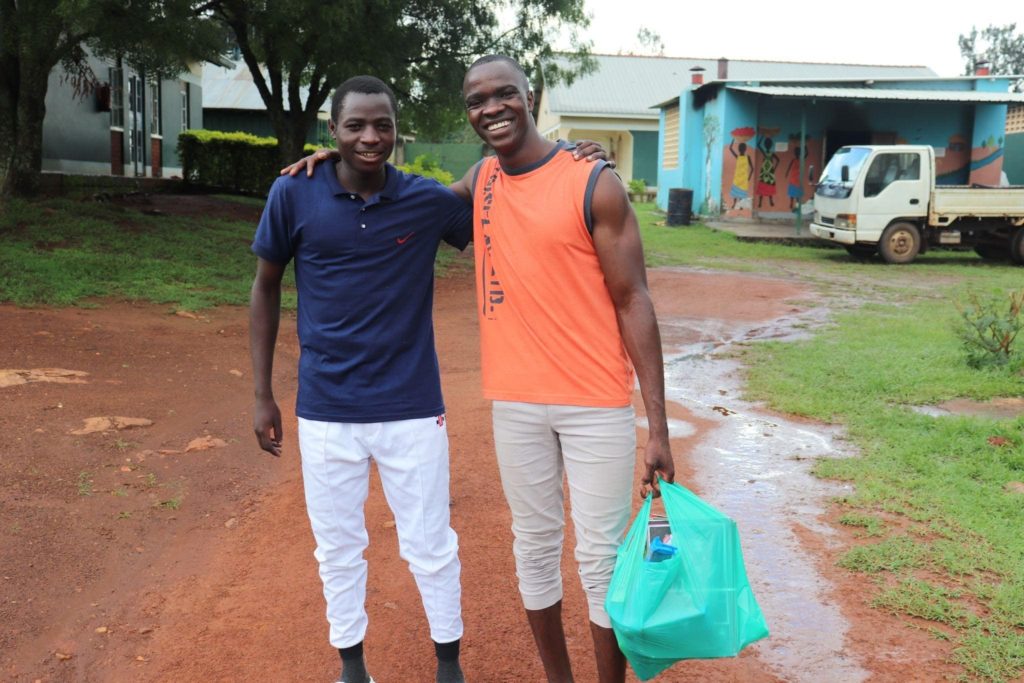 DISCIPLESHIP AND FELLOWSHIP
This is now part of our culture to continue growing in the word of God and fellowship every Wednesday with the staff members and Tuesday with the Tendo Children. Above all we have the Friday fellowship with all the Lulwanda and Community Children. We also use this time to counsel both the staff and Children using the word of God. Several topics are discussed and shared which benefit both the adults and the youth by Pastor Martin.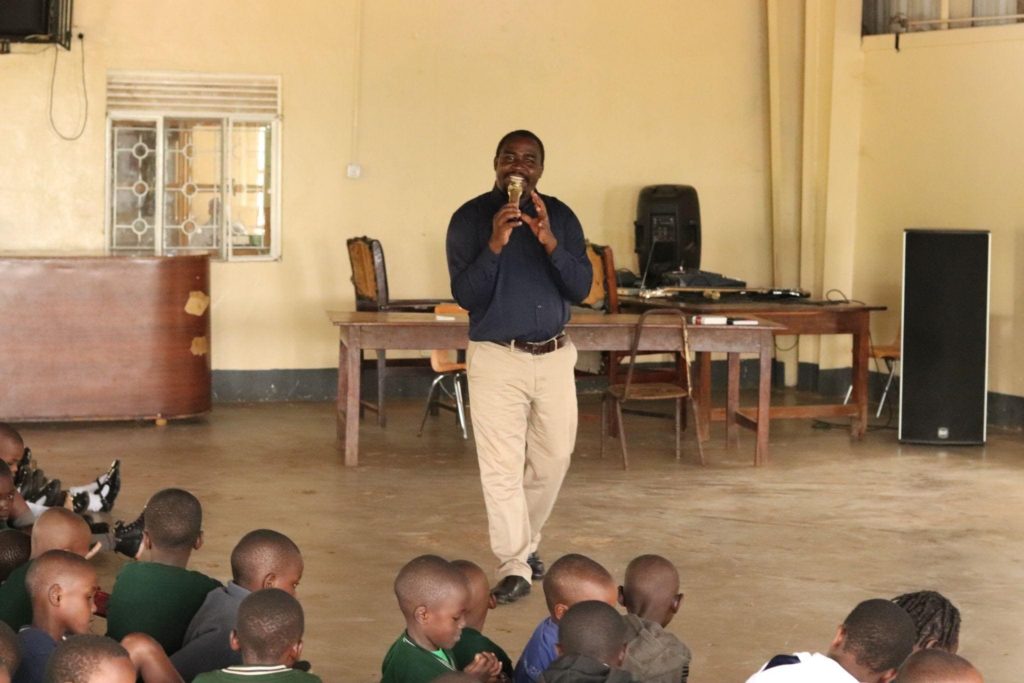 CONCLUSION
We continue to appreciate God for His providence and protection upon every one. We thank our donors and sponsors for being a blessing and part of our Children's lives. Every contribution you make towards the sponsorship of the orphans changes every bit of their lives. Our Children have never remained the same from the time they were rescued from their villages. Thank you so much and God bless.
In His Grace
Paul Isabirye
Administrator
LCH