Lovely greetings from the little ones of Lulwanda. Once again it's a blessing to take you through the activities of the month. Before we look at the activities , we are thankful to all of you for the great and continued support rendered to the vulnerable Children. God has been gracious to us as we continue to be a role model in raising up Children in the Eastern part of Uganda. We continue to receive visitors recommended by the Ministry of Gender, Labour and Social Development to come and learn from us on how we carry out different activities in raising orphans. Thank you so much for being part of this success story. Below are the activities of the month of March.
MEDICAL
This month we had a total number of 67 patients and this comprised the Children and staff members. The main illness was malaria, respiratory tract infections, flu and cough. We had six referrals. This included Treavor Mulongo and Madina Akelo who were referred due to persistent fever and headache. Grace Adongo, Bridget Kwaga and Daisy Khanakwa were taken for dental check-up and management. James Auloyi was taken to the eye clinic Mbale and praying that he responds to the medication. Marion Neboshe caught Chicken pox and thankfully, she was treated by the Nurse and she recovered very well without spreading to the rest of the Children. Generally, all our Children are doing well medically and we are grateful for your contribution towards the health of our Children.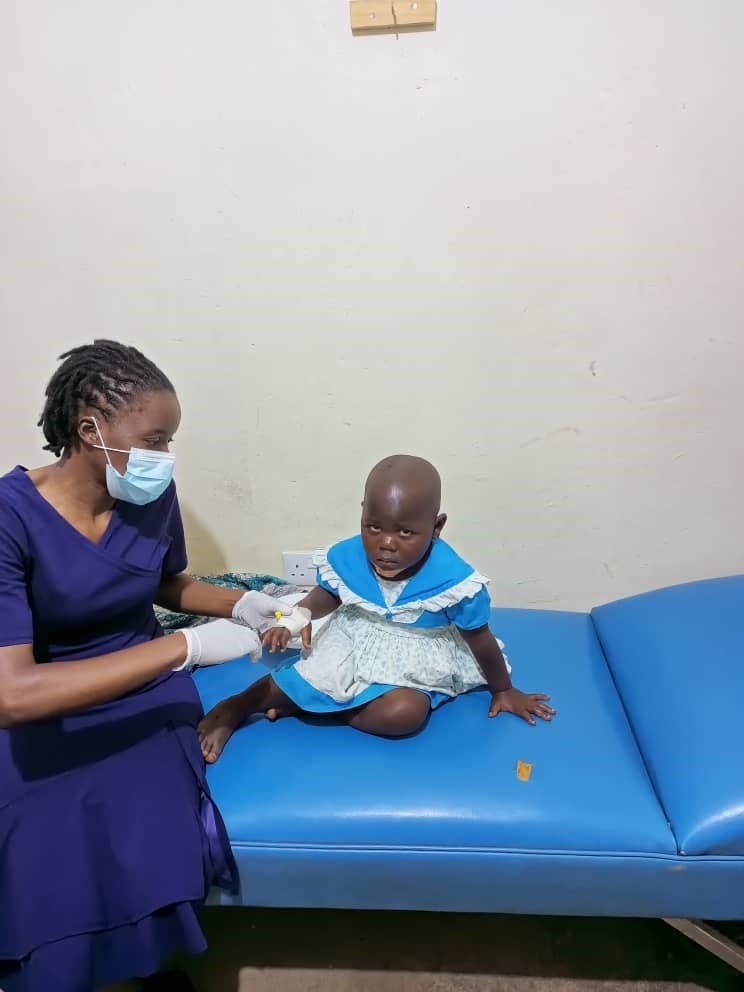 DISCIPLESHIP
We are grateful to Ryan Kelley for the continued involvement in the leadership and discipleship of the staff and children through WhatsApp. We are enriched and blessed by his messages on a daily basis. As home staff, we always gather and have our fellowships every Wednesday of the week. During this session, we sing praise and worship. Then we read scriptures from the Bible under the leadership of the Lulwanda Youth Pastor Martin which helps us boost our spiritual lives and also encourage one another.
KELLEY'S DEPARTURE
The Kelley family has transitioned from Uganda to the United States this month. They served at Lulwanda for almost 6 years and are sad to leave, but comfortable in knowing that the departure is God's will. They also plan to return to Uganda every six months to check on the children and staff at Lulwanda and remain missionaries to Uganda. They are extremely grateful for their time in Uganda and look forward to staying involved. They have settled in Laurium, Michigan where Ryan will be working as the Staff Director at Gitchee Gumee Bible Camp and working as the Business Manager for Destination Calumet. He will also be involved with their local church there in lay-ministry opportunities as they arise. Be praying that they continue to pursue the Lord in all they do for His glory alone.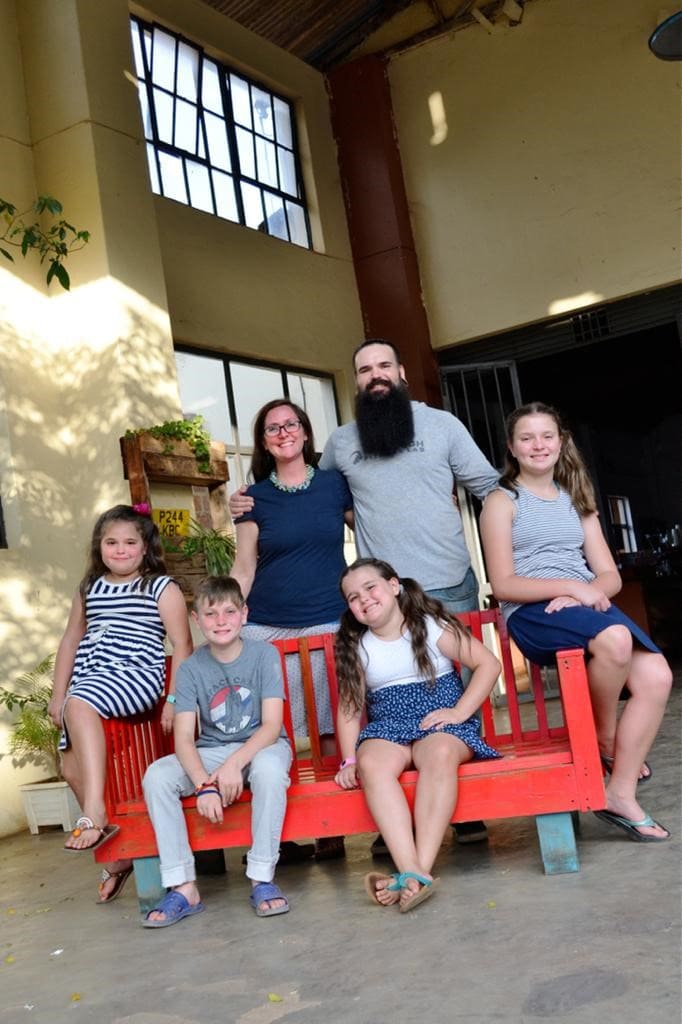 JOHN PALMER'S VISIT
We were blessed to receive Uncle John Palmer and his daughter Lilly Palmer towards the end of this month. It was such a joyful moment to welcome him and Lilly after a long period of time since he left Lulwanda in 2018. During his visit, he was able to reunite with the Lulwanda Alumni staying in Kampala, Mukono and Mbale. He also visited some of his old friends in Mbale town and staff members who retired from Lulwanda. On the first day at Lulwanda the staff members and Children welcomed John and Lilly with a lot of excitement. This was a valuable time to be together once again and also refresh past memories. John promised to come back next year 2023 with his beloved wife Bobby and a small team of 15-20 people.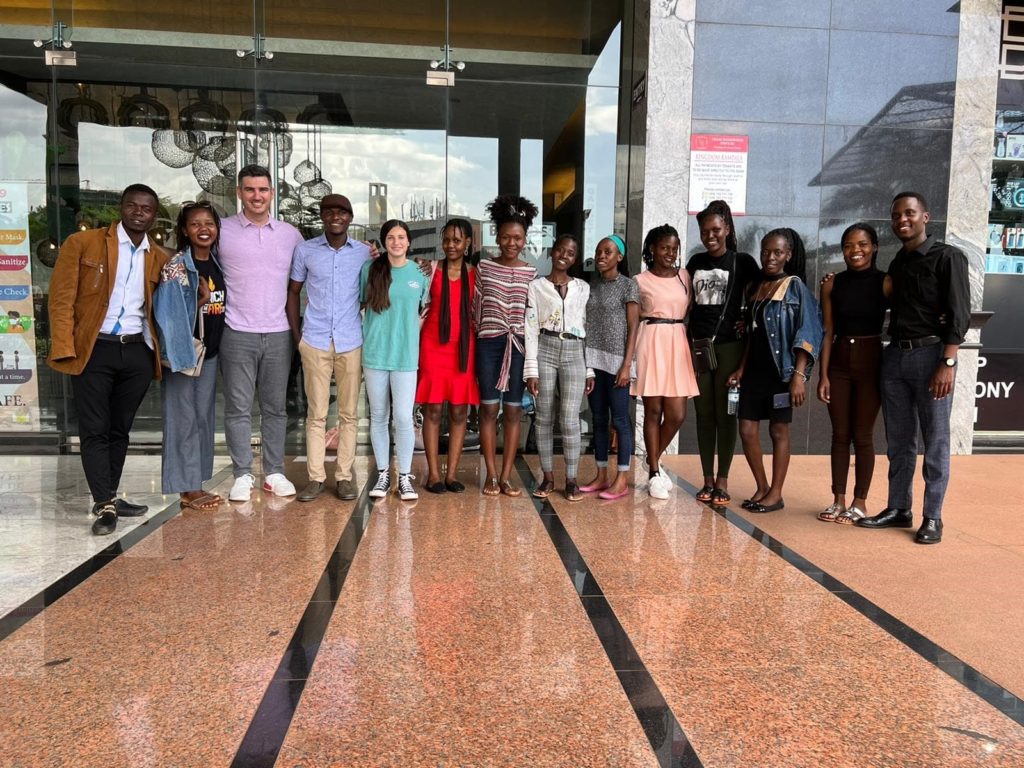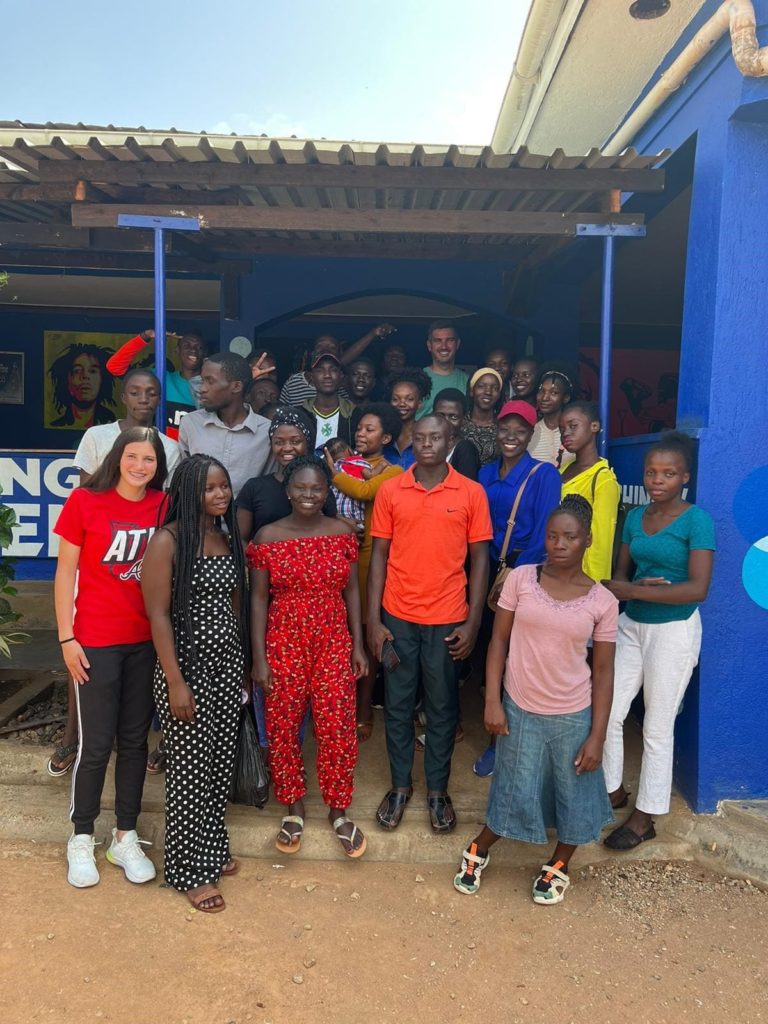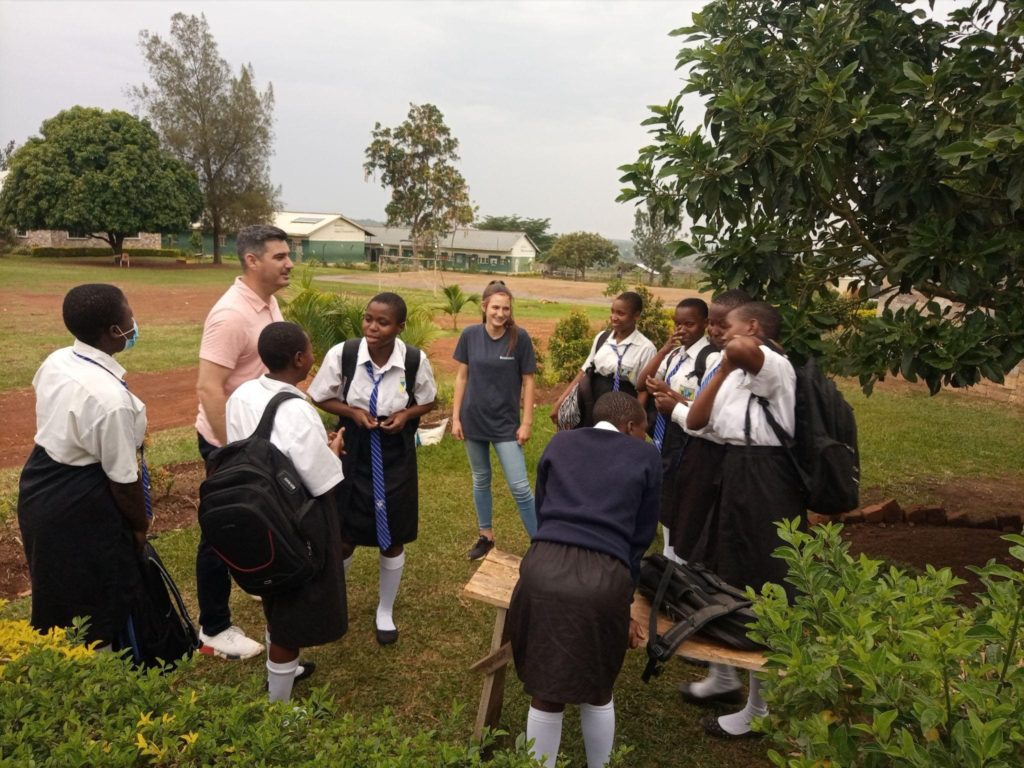 HIRE OF TWO HOUSE MOTHERS
We hired Grace Adeke and Loyce Kainza as new house mothers for the newly constructed houses 7&8. So far they have shown to be good house mothers due to their love and care for the Children. Grace completed senior four and she is spiritually strong and committed to serving the Children and the Lord while Loyce is a secondary teacher who looks to be very resourceful for the benefit of the Children. All our Children are now staying in the new houses and we are very much grateful for your contribution towards building for the future.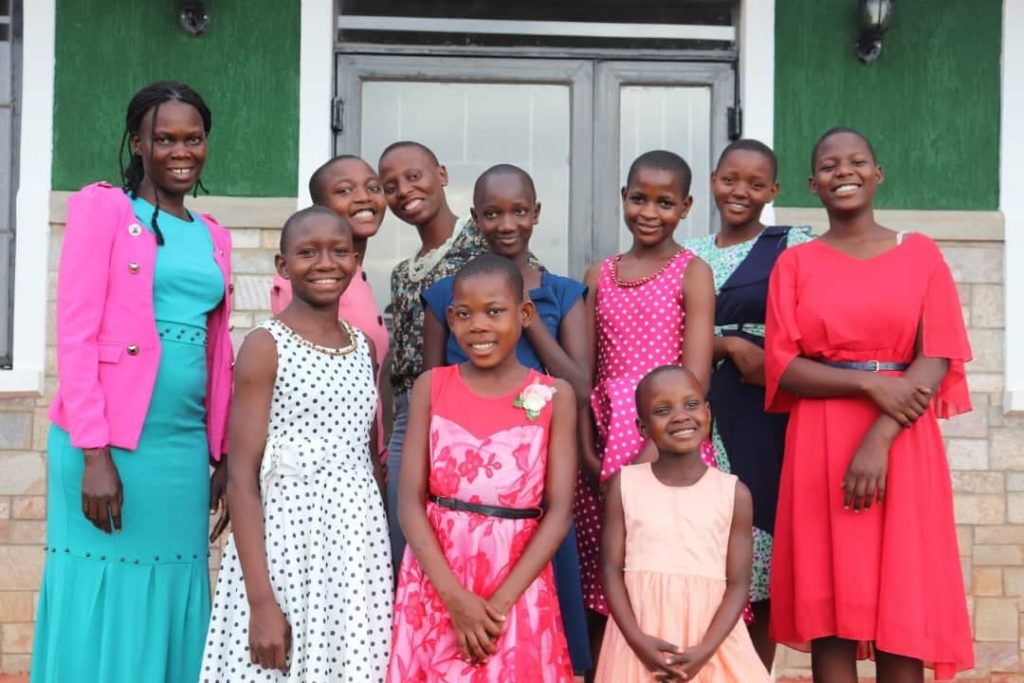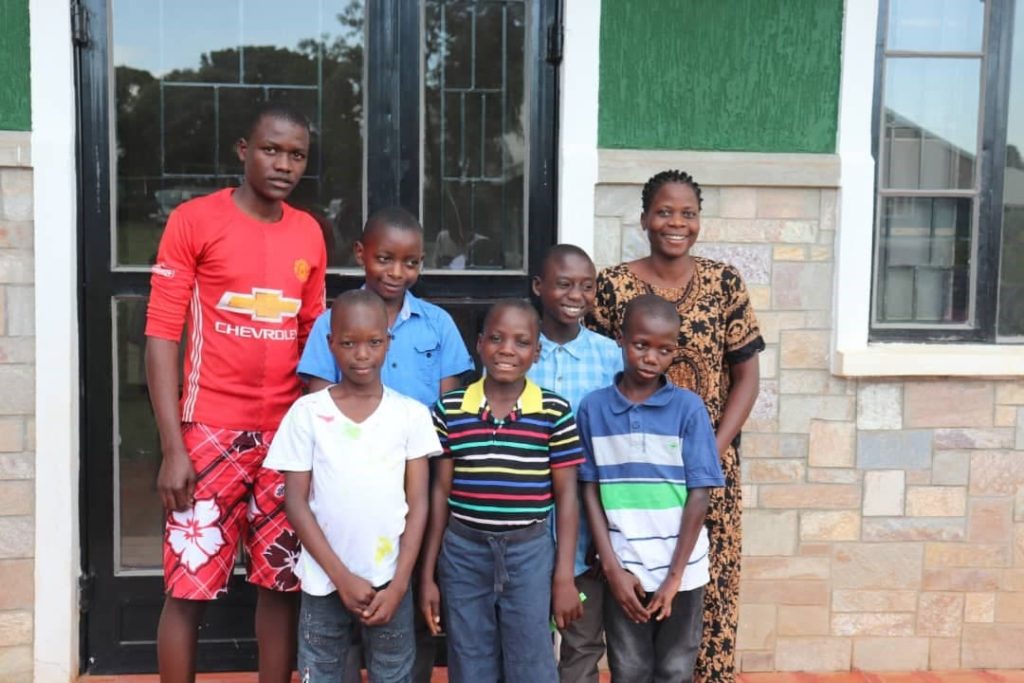 LPS VISITATION
During the Lulwanda Primary School visitation, we were extremely happy to realise that our Children are performing and competing favourably with the Community children. Most of our Children were performing better than community children. The performance for mid-term examinations was good and the following children excelled in each class.
| S/N | NAME | CLASS | POSITION/GRADE |
| --- | --- | --- | --- |
| 1 | EMMANUEL KINTU | P.7 | DIVISION ONE |
| 2 | DAPHNE NAMULONDO | P.7 | DIVISION ONE |
| 3 | PEACE MARANI | P.5 | DIVISION ONE |
| 4 | PATRICIA NAKHUMITSA | P.4 | DIVISION ONE |
| 5 | MARK PANDE | P.3 | FIRST |
| 6 | EMMA TUMWA | P.2 | FIRST |
| 7 | JAMES AULOYI | P.2 | SECOND |
| 8 | ASUMAN KATO | P.1 | SECOND |
| 9 | ESTHER ASEKENYE | TOP-CLASS | 499/500 |
| 10 | BONIFACE WASHIREKHO | TOP-CLASS | 499/500 |
| 11 | JOB WANZOYA | TOP-CLASS | 499/500 |
| 12 | BRIAN KOTOJE | MIDDLE-CLASS | 499/500 |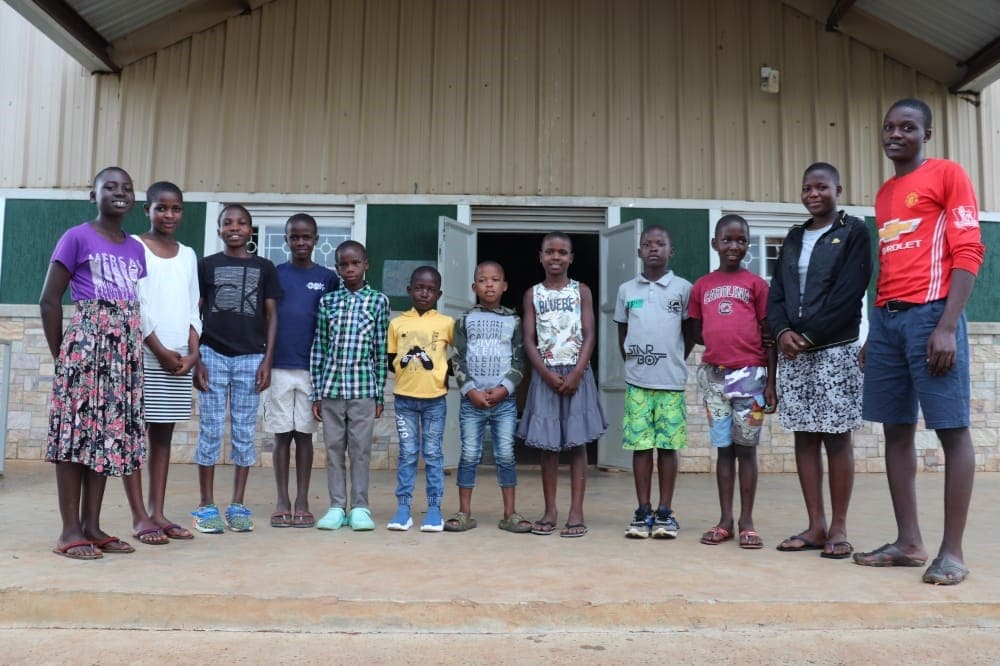 TRAINING NEW STAFF ON CHILD PROTECTION
As a policy at LCH, all new staff have to be taken through the existing LCH policies. This month we were able to train all new staff on child protection policy which is paramount in handling children from different backgrounds. We also looked at other policies like Employee Medical Policy, Christian Ethics and Code of Conduct. At the end of the training the new staff signed the consent forms so that nobody has an excuse for being ignorant about the Policies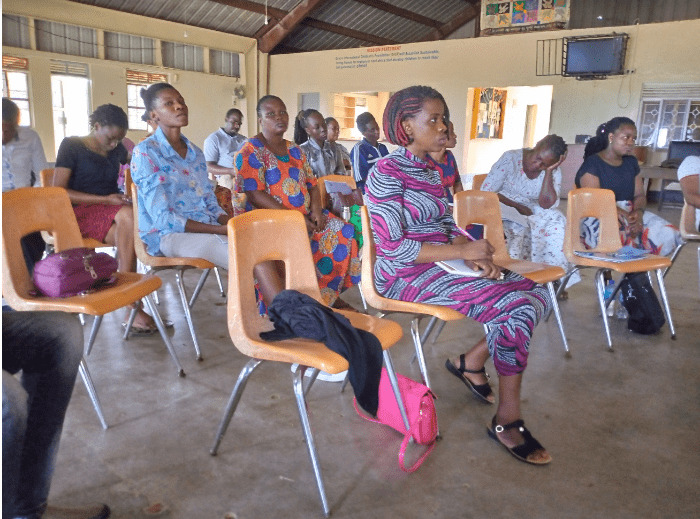 FINANCIAL TRAINING
Both the Lulwanda staff and Lulwanda Alumni are undergoing the financial training. On the side of the staff members, the financial training is aimed at creating self-help groups for members to pull resources together so that they can later lend to one another as well as save for the future. On the side of the Lulwanda Alumni the training is to equip them with wisdom in saving and to be able to start a small income business. However, few Alumni attended because they were still at school. We plan to quickly start in the next month of April during the holiday break since the majority will have finished exams. We are very much grateful to the Chairman of the US Board, Mr. Larry for ensuring that this goes on successfully.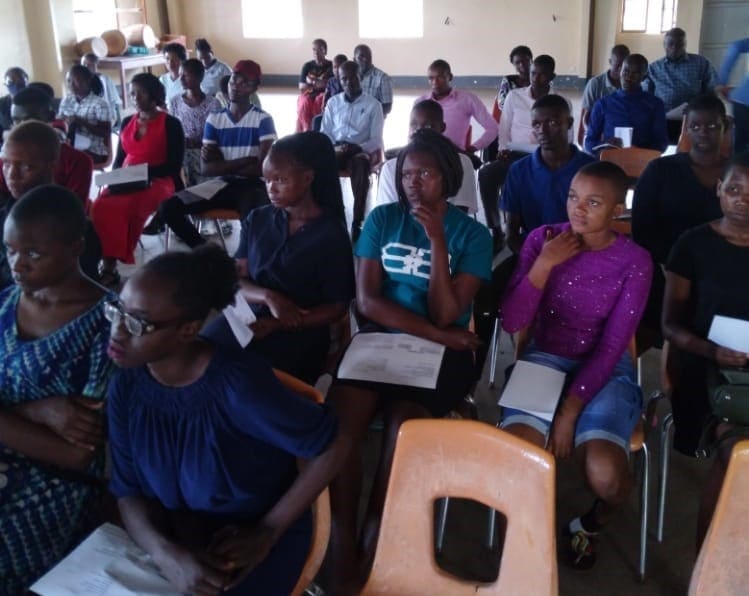 SPONSOR LETTER WRITING
We are grateful to the Almighty God that some of our children received new sponsors while others received sponsor letters and were happy to write back to their sponsors. Thanks so much to our sponsors who not only send money but also take off time and write to the children. The children are always excited to hear from you as you tell them about yourself and knowing that there are friends outside Lulwanda who care and love them. They feel so good sharing their stories with you. For the new sponsors we are so grateful that you chose to sponsor a Child, demonstrating God's Love towards the orphans. We are so grateful and may the good Lord God bless each of you.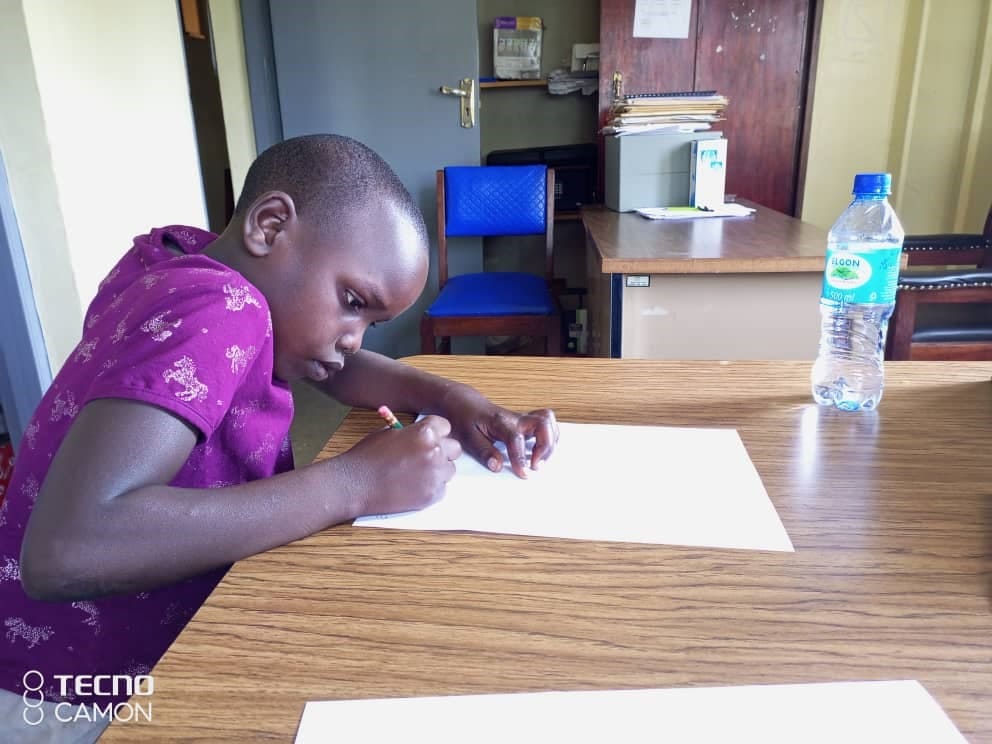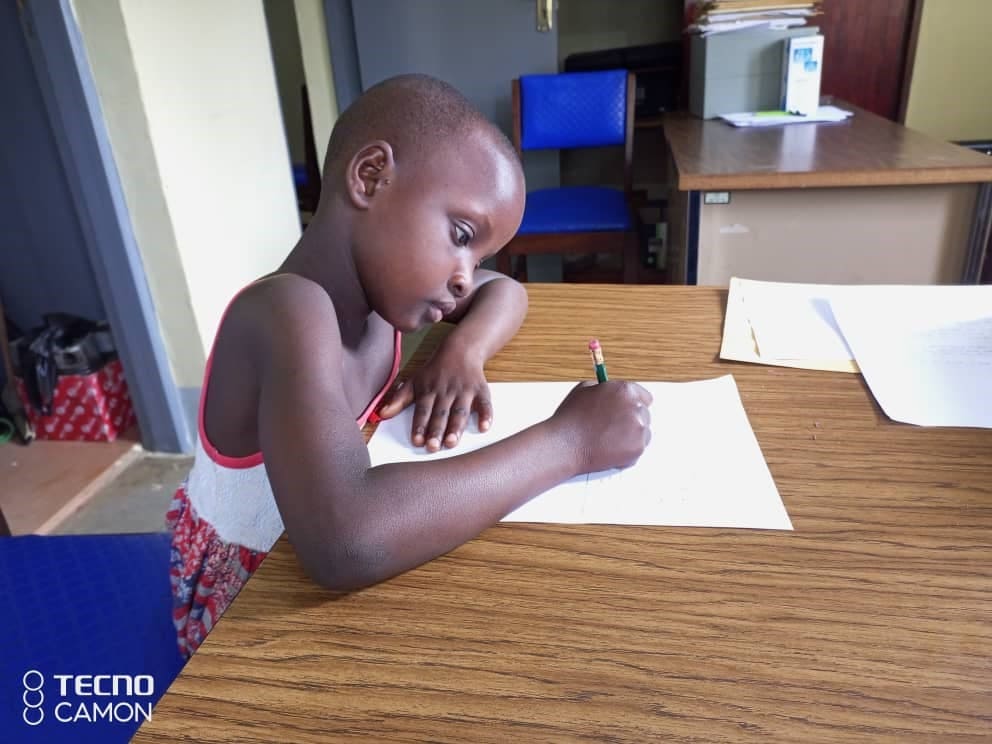 CONCLUSION
Thank you so much for being part of the Lulwanda family to bring great changes in the lives of these little ones. Every contribution you make towards the welfare of the Lulwanda Children has created a big impact and restored hope to these vulnerable Children. As we prepare to celebrate the resurrection of Christ, let us be reminded of what Christ said on the cross, "it is finished". Salvation and restoration of the fallen man had been secured which is good news to all mankind. In the same way, this noble cause that the Lord put before you will be accomplished in future. It's not an easy task but the Lord will ensure that it is fulfilled in the fullness of time. One more thank you so much and HAPPY EASTER TO YOU ALL!
In His Grace,
Paul Isabirye
Administrator-LCH