Here are some stories from Lulwanda Children's Home in Uganda, prepared by Program Coordinator Mercy Chekwemboi. These stories will help you understand what life is like for the children of Lulwanda.
Gardening Part 1 — Cassava Chips
With assistance from the house mothers, the children have been able to plant and harvest some food. They manage to grow different food crops like matooke, maize, beans and cassava. We are so blessed to be eating food that's a result of the hard work of the children and their house mothers. They normally get up early in the morning and go to the garden to weed the crops in order for them to yield a better harvest.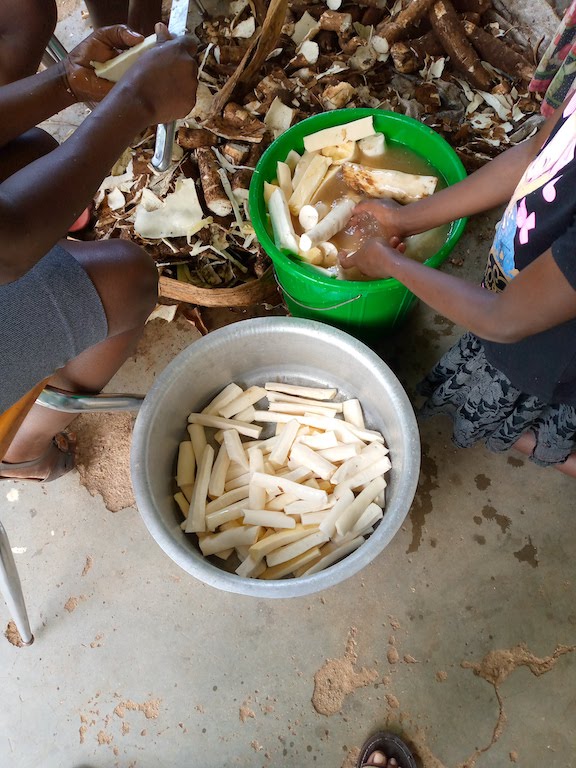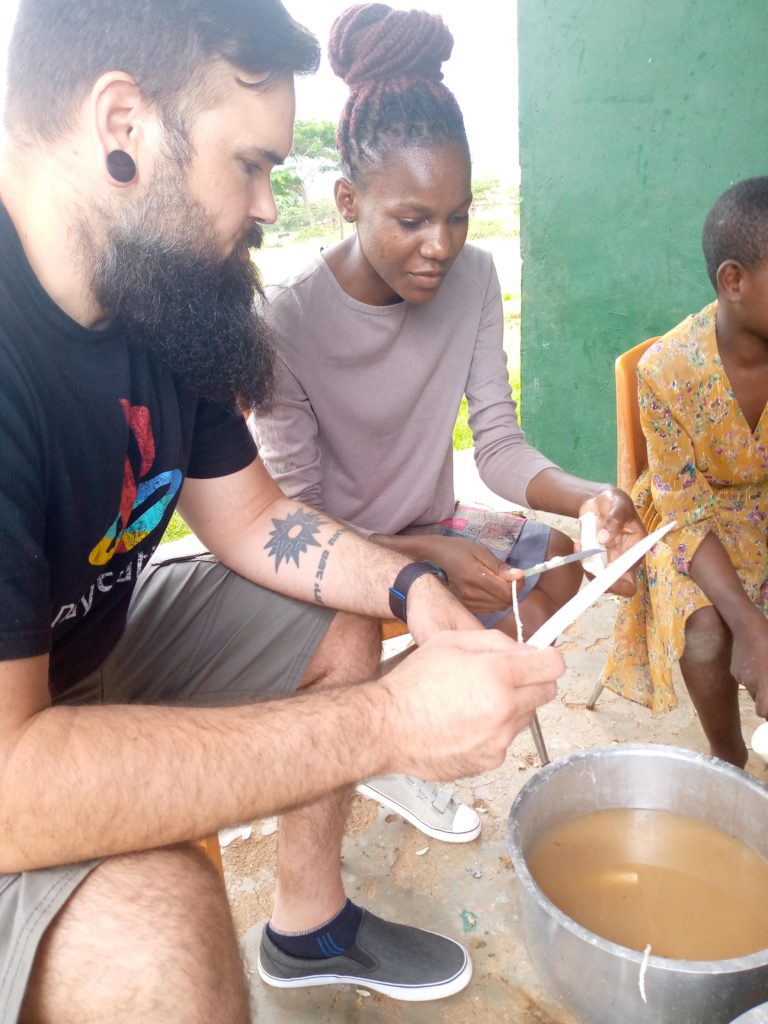 Below are pictures of our children preparing cassava chips harvested from our very own gardens. They are deep fried in vegetable oil and seasoned with salt. The social workers are also giving a hand in the preparation. As the cassava is being peeled and sliced into thin pieces, Madina is helping with lighting the firewood.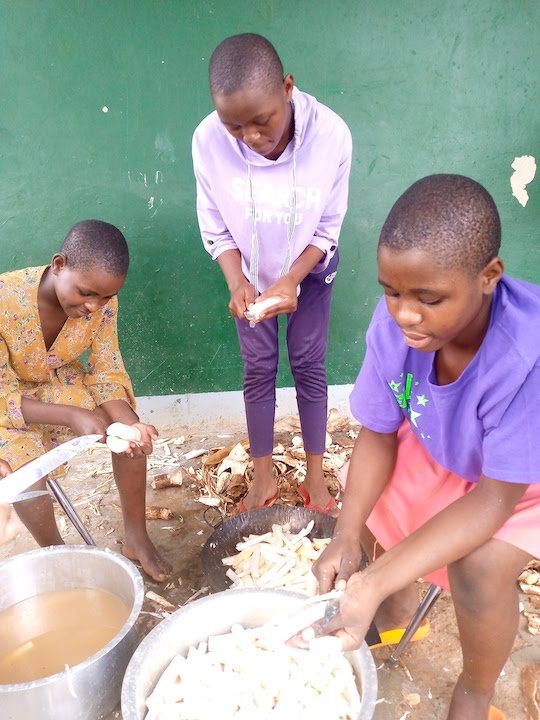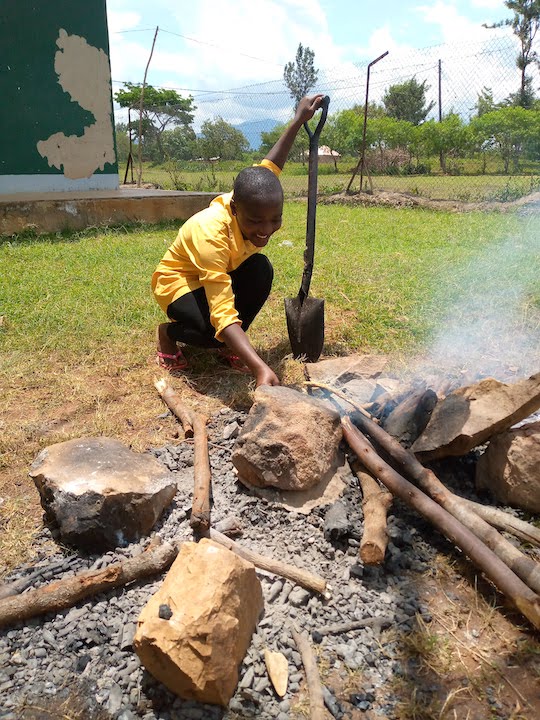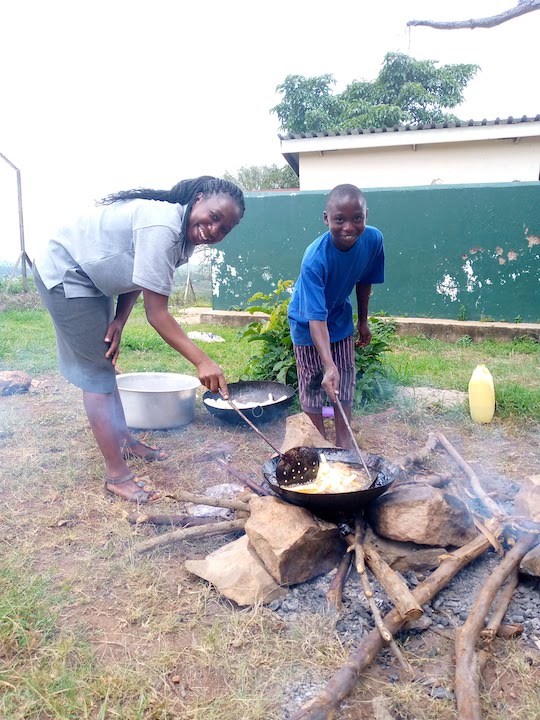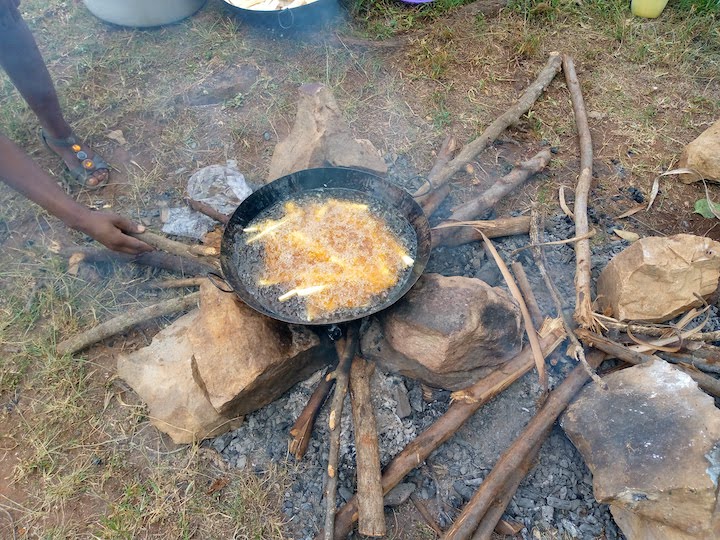 taking out the first round of the chips, ready to be eaten.
Gardening, Part 2 — Beans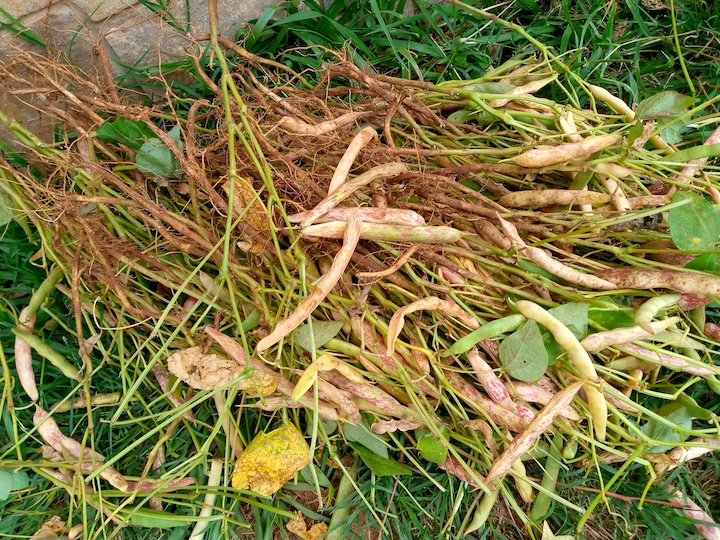 Our gardens have been busy. Here are some fresh beans from the garden, planted by the children with the help of their house mothers. Our children are growing up into hardworking people. They go to the garden in the mornings around 6am to weed and dig.
Aunt Beatrice is a house mother to house 4. She removed the beans from the pods and got it ready for a meal for her children.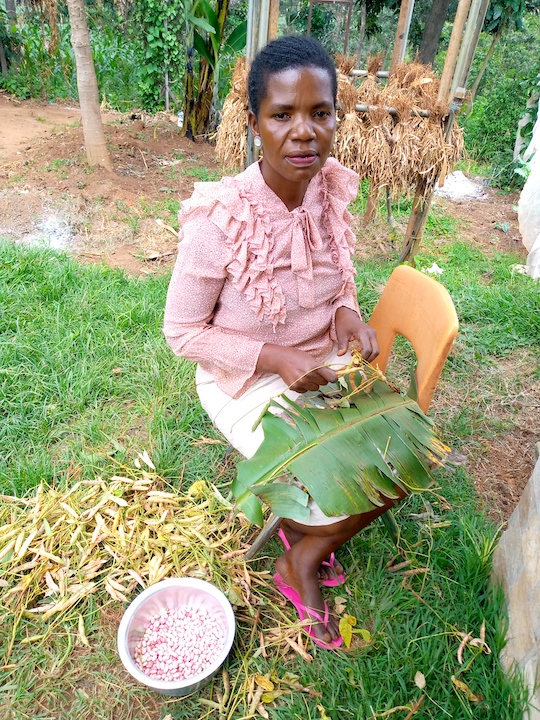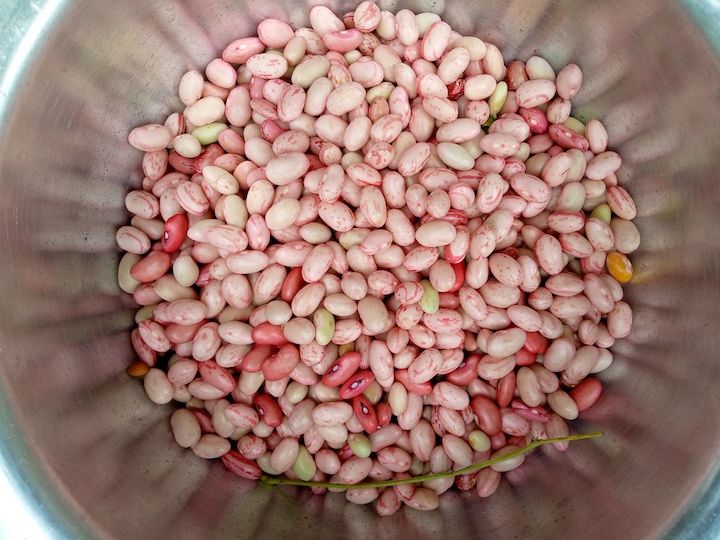 During the harvest, the beans are always so many that they can be consumed fresh. So some of the beans are kept to dry for a while and when they finally dry and start popping out of the pods, they are threshed and sorted from the husks and stored in sacks.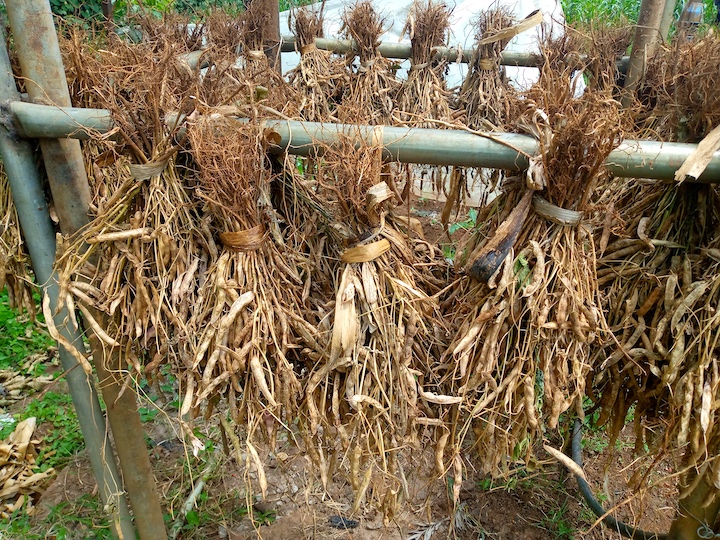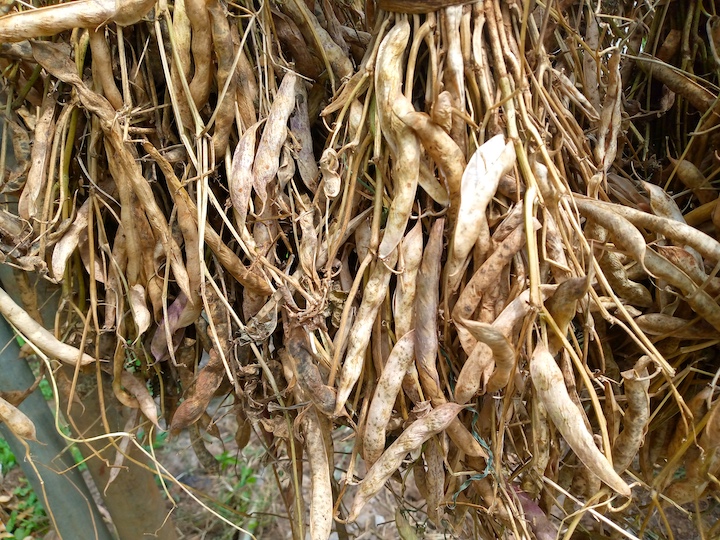 A closer look at the beans let to dry.
Our New Social Worker!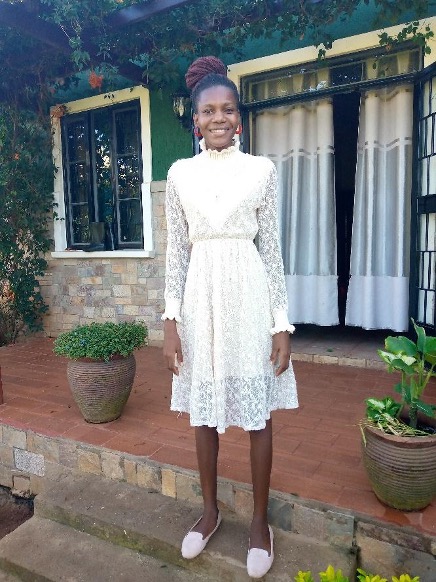 Sylvia Logose is our new social worker and we are so proud to have one of our eldest children coming back to serve at the home. There's no greater joy a parent can have than to witness their children succeed and move to great heights. Watching her grow, from her baby steps into a hardworking young lady, we bless the Lord so much for the great work He is doing. Sylvia is a graduate from Uganda Christian University in Mbale Uganda. She graduated with a Bachelor's Degree in Social Work and Social Administration. "I feel blessed to be working here at lulwanda, the home where I was brought up, and I give glory back to God" she says. She loves working with the children so much, always smiling and happy. She's now our Auntie Sylvia, as the little children call her.
What are Lulwanda's older students doing this summer?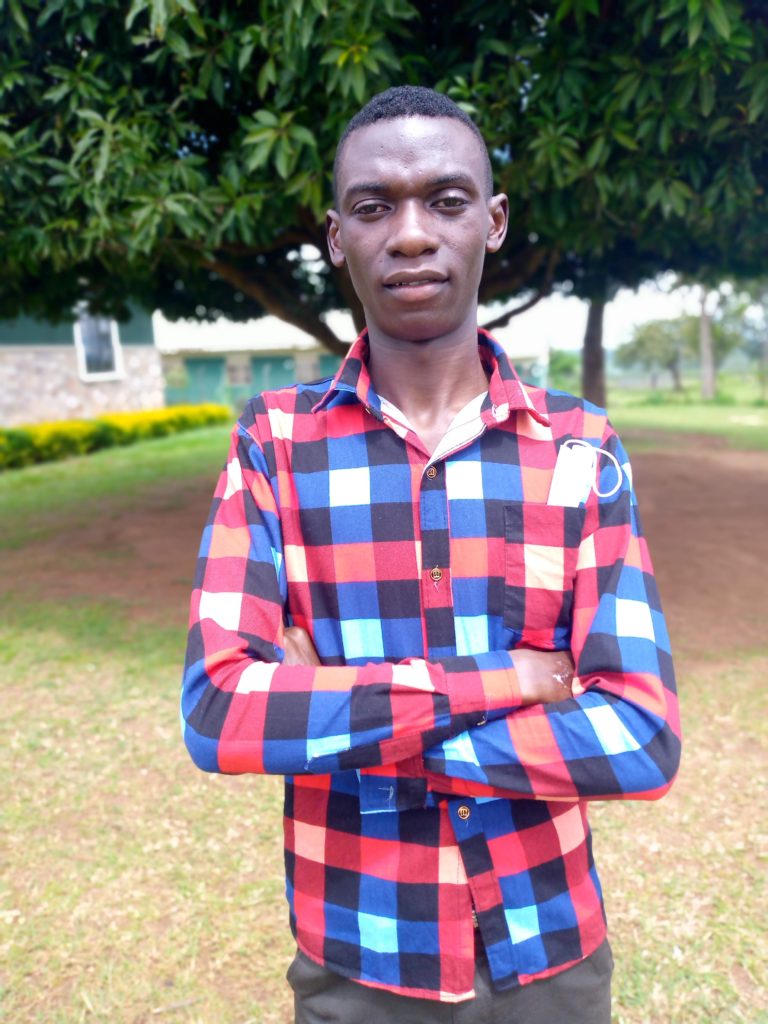 Musoba Abel just sat for his S.6, UACE (Uganda Advanced Certificate of Education). He is now in his vacation, and is surely enjoying every bit of it as he assists with mathematics tutorials at Lulwanda Primary School. As we all wait for his results, "I have positive vibes for the results, though they were not easy but I am trusting God with the process" he says with a big smile on his face. We are praying for all the best that all the effort he put in will be rewarded with good results. And we surely are thankful for how far God has brought him, we feel so happy seeing our children becoming responsible citizens and turning into hard working young adults, and putting God first.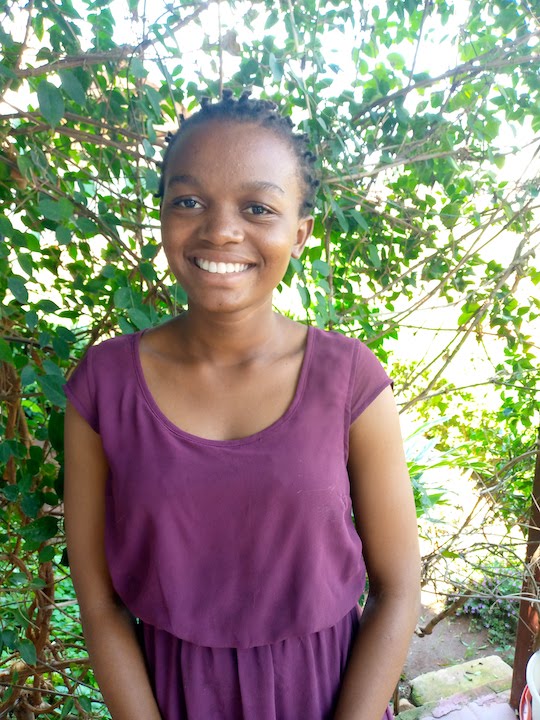 Naluboka Gift Kelly is in her s.4 vacation, she sat for UCE (Uganda Certificate of Education) from Tororo Girls School. During her vacation at Tendo, they are making cassava chips using cassava planted at Lulwanda and making posho chips too served with guacamole sauce, and making popcorns too all for sale. She is surely having fun joining the business world as they face some losses and profits too and as a matter of fact, she's learning how things are done. Gift and a few of her colleagues from Tendo will be on 28th May going to Kanungu with Mama Aida for door to door preaching and ministering the gospel for 10 days, (Kanungu is located at the far west of Uganda). Gift is also an instrumentalist and a marvelous singer.